Album Reviews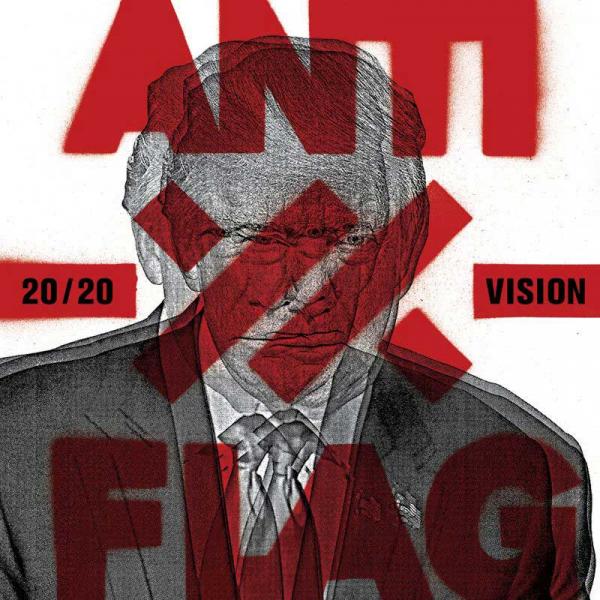 on
Saturday, February 22, 2020 - 14:03
Pretty sure that Anti-Flag's latest album marks the first time that these Pittsburgh,PA based punks focus their anger directly on one person. In the case of Trump though, that's more than understandable seeing as there is more than enough anger to be directed. But Anti-Flag also offer glimmers of hope and words of encouragement. And all of it comes - as always in the case of Anti-Flag - wrapped in delicious slices of melodic punk rock.
It's a tried and true formula, one they have perfected long ago but it still works. Opener 'Hate Conquers All' gets to kick things off in the best of ways. It's a vitriol-fueled anthem that sounds downright massive with Justin Sane and Chris #2 speaking out against the manipulation and hate that is dividing their country. The title track is another album highlight. Same message, poppier vibe. From there on, Anti-Flag tackle everything from Christian nationalists ('Christian Nationalist') to the largest wealth divide in history ('The Diseas') or the shameful practice of splitting up families at the Mexican border on the horn-fueled 'Resistance Frequencies'.
Musically, Anti-Flag do their best to offer variety. 'A Nation Sleeps' is a straight up barnburner, while the acoustic 'Un-American' sounds distinctly American with its country twang. But for most of their twelfth album Anti-Flag sound exactly like we are used from them and honestly, we wouldn't have it any other way.
Track listing:
Hate Conquers All
It Went Off Like A Bomb
20/20 Vision
Christian Nationalist
Don't Let The Bastards Get You Down
Unbreakable
The Disease
A Nation Sleeps
You Make Me Sick
Un-American
Resistance Frequencies