Album Reviews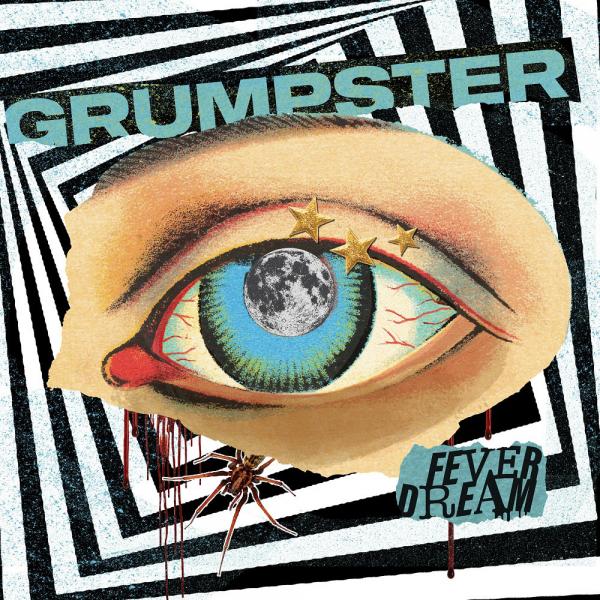 on
Thursday, June 16, 2022 - 21:32
Back when Oakland, CA's Grumpster released their debut album 'Underwhelmed' at the backend of 2019, nobody was thinking about a pandemic just yet. Guess we all know what happened next. Which meant that Grumpster never got to tour properly. That sucked for every band out there, but I can imagine it stinging just a little harder when you just released your debut.
But rather than throwing a pity party for themselves, they ended up doing a live stream with Anti-Flag where Chris #2 told them that if they wrote new songs, he wanted to produce them. So with their homework handed to them, the trio started writing what would become their Pure Noise Records debut, 'Fever Dream'.
It's a short blast of an album, with ten songs clocking in at just over 28 minutes, but 'Fever Dream' is a sweet ride that stops at dead-end relationships, anxiety and self-loathing along the way before grinding to a halt at resilience. Musically, Grumpster channel the East Bay melodic punk sounds and alt-rock sounds of yesteryear, donned in a 2022 jacket. Every single song on here (special shoutout to the title track, 'Better Than Dead' and the slightly more aggressive 'Mirrors'!) is drenched in melody and comes off as punchy, but in a sweet kinda way. Hell, they even go for an acoustic song with 'Vicious' and manage to turn it into one of the album's highlights.
Fever Dream track list:
Fever Dream
Crash
Better Than Dead
Picture
Vicious
Looking Good
Enjoy It While It Lasts
Mirrors
I Wouldn't Dream Of It
Spider