Album Reviews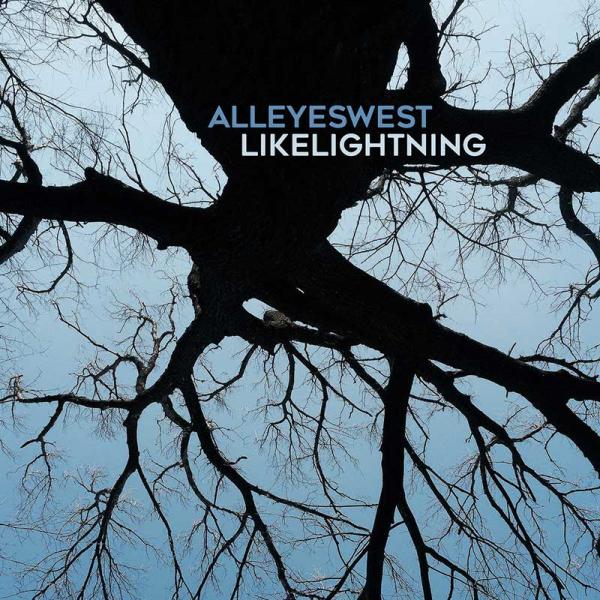 on
Wednesday, August 28, 2019 - 17:22
- by Tom Dumarey
Like your toast always landing jelly-side down and the existence of influencers, it will forever be one of life's great mysteries why Chicago's All Eyes West aren't any bigger.
The trio consisting of guitarist Jeff Dean, bassist/vocalist Justin Miller and Ronnie DiCola on drums have been doing their thing since mid 2010 and are back with a new album. Contrary to their previous album, 'Like Lightning' was not recorded by J. Robbins but if it had been, you would be like 'of course, it was'. It's just one of those albums. Think of everything you love about acts like Jawbox, Drive Like Jehu, Seaweed and Hüsker Dü. And you know, just for the hell of it think of Samiam and Superdrag as well. Or imagine what Foo Fighters could have sounded like if they didn't want to make albums like 'Concrete And Gold' instead.
As soon as opener 'As I Bleed' kicks off, you are exposed to abrasive riffs, a rhythm section that likes to flex its muscles and the kind of vocals that are actually too gritty to be called soaring but fuck it, let's go with soaring anyway. From there they take you on a ride that goes from the bass-driven 'Interference' and the furious 'Death Wave' to the Hot Water Music-like 'Too Alive' and the slower burning yet equally feverish 'Dream Of A Nightmare,' which kinda gives you an idea of what All Eyes West would sound like if they were a shoegaze band. In which case they would probably call themselves All Eyes South.
Anyway, a lot of words to say you should practice some self-love here and treat yourself to a copy of 'Like Lightning'.
Track listing:
As I Bleed    
Simple You    
Interference    
Too Alive    
Kick the Clouds    
Dream of a Nightmare    
Death Wave    
Chasing Light    
Holding on a Holdout    
Cast Iron Life    
Bruised