Movie Reviews
on
Tuesday, July 7, 2020 - 19:04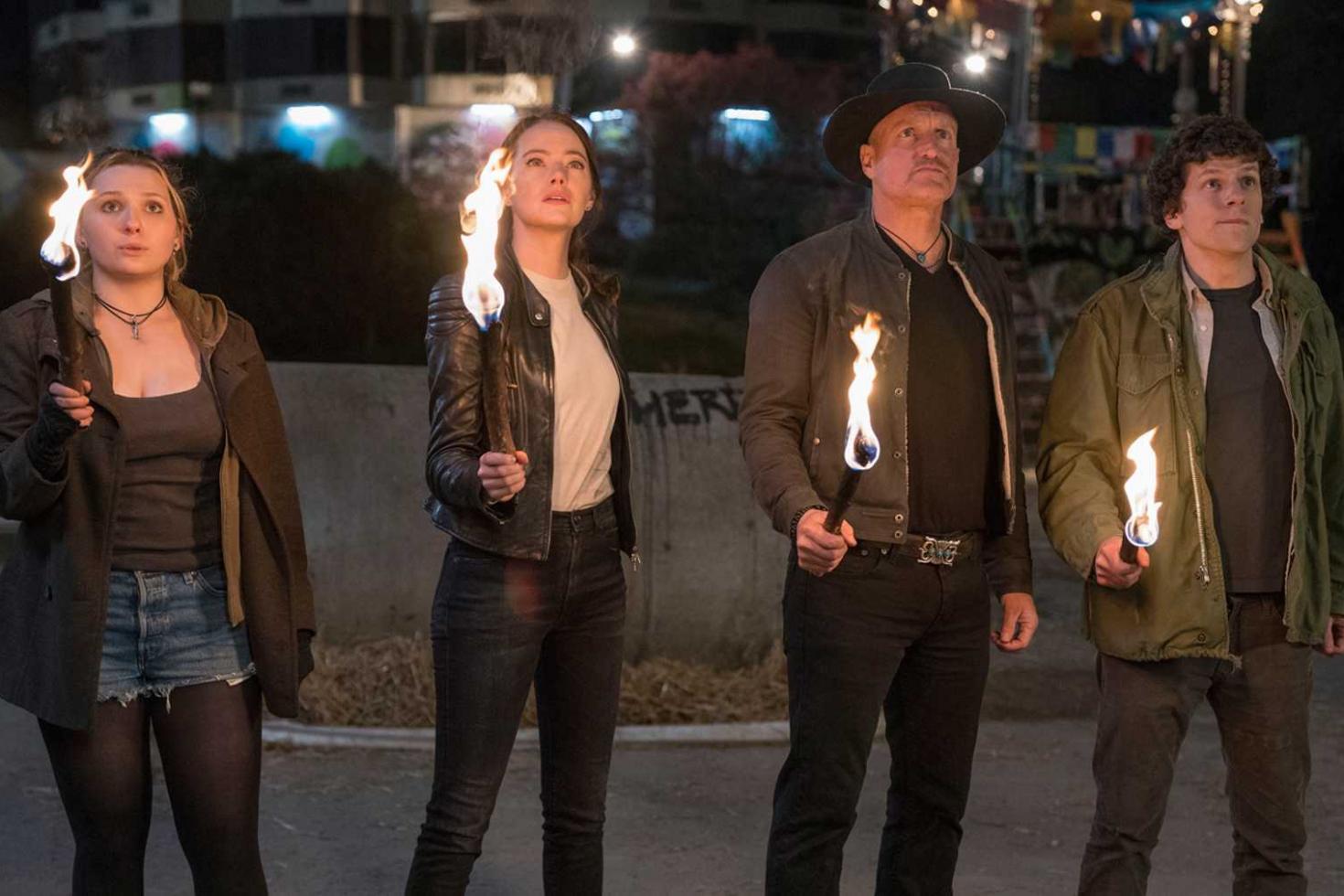 'Zombieland: Double Tap' takes place ten years after their adventure at Zombieland and finds survivors Tallahassee (Woody Harrelson), Columbus (Jesse Eisenberg), Wichita (Emma Stone) and Little Rock (Abigail Breslin) embarking on a new mission that involves hippies, monster trucks and of course, zombies.
Yes, zombies have still overrun the world. And almost everything else has pretty much stayed the same as well. Columbus is still in love with Wichita, but the spark in their relationship is kind of fading away. Tallahassee is still Tallahassee. The only one who is kinda fed up and ready to move on is Little Rock. Which is exactly what she does, causing the others to go looking for her.
It's maybe weird to say this about a zombie movie, but 'Zombieland: Double Tap' works best when it's just the four of them having at each other instead of slaying zombies. Which are still very much present at all the right moment and make for some great scenes. But what made the first movie stand apart was the interaction between the four main characters. And ten years down the road, that magic is still there. Which works out well for director Ruben Fleischer, who was in need of another hit following 'Gangster Squad' and most recently 'Venom'.
Granted, 'Zombieland: Double Tap' is never quite as surprising as its predecessor, but that doesn't mean there isn't still a lot of fun to be had with the sequel to the 2009 zombie-smash hit.