Movie Reviews
on
Monday, February 10, 2014 - 19:19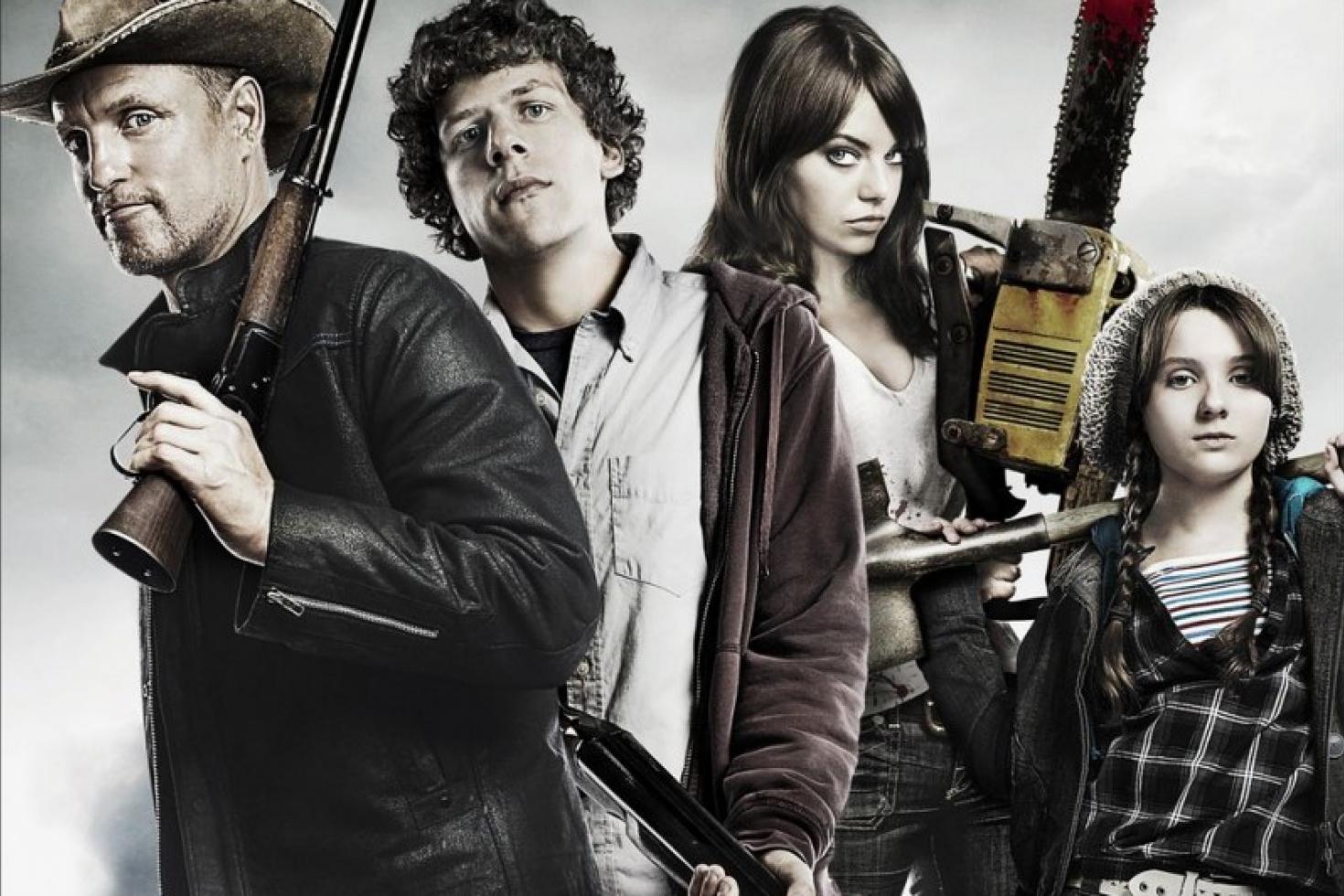 Zombieland… one of the best and funniest zombie movies ever made. Hands down.
We get to follow a dude played by Jesse Eisenberg known solely as Columbus (after his hometown) as he makes his way across a zombie-infested America. Meanwhile he lets us know by way of a voice-over that he has survived this long by being scared of pretty much everything and sticking to 30 rules ("avoid public bathrooms", "look in the back seat"). His situation changes though when he runs into fellow survivor Tallahassee (Woody Harrelson as a tough zombie-hating bad motherfucker looking for the world's last Twinkie). The two of them decide to team up and eventually meet Wichita (Emma Stone) and her little sister (Abigail Breslin), two more survivors who tell the guys about an amusement park in LA that is supposedly still zombie-free.
Basically this is a road movie with zombies but director Ruben Fleischer (who has since made Gangster Squad) not only likes to keep a fast pace, he also offers a fresh take on a stale genre and is relentless in showing off his comic timing. It makes for a rollercoaster ride that is nothing but thrills and giggles with Bill Murray's cameo as an absolute highlight.
This limited steelbook edition Blu-ray comes with a lot of bonus material including "Beyond The Graveyard (a behind-the-scenes picture-in-picture track), commentary with Harrelson, Eisenberg, Fleischer and writers Rhett Reese and Paul Werrick, a behind-the-scenes special called "In Search Of Zombieland", deleted scenes and much more.