Movie Reviews
Three Billboards Outside Ebbing, Missouri
on
Sunday, July 8, 2018 - 10:22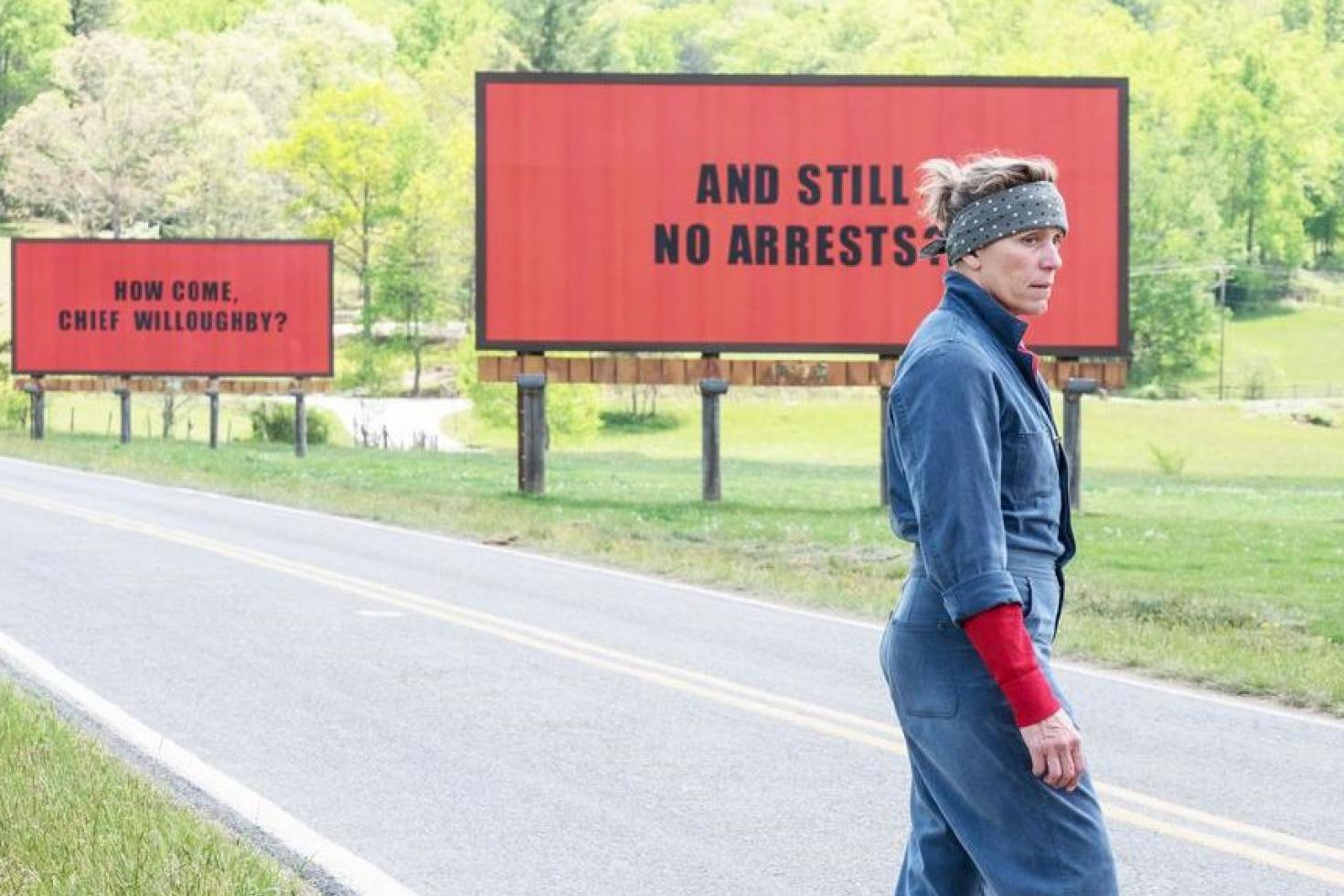 Three Billboards Outside Ebbing, Missouri is a meditation on loss, grief and vengeance. If you think that sounds boring as fuck, then you obviously didn't take into account that this movie was written and directed by Martin McDonagh, the man who has previously treated us to In Bruges. Boring this is not.
Frances McDormand plays Mildred Hayes, a woman whose daughter was brutally raped, burned and left for dead. Pissed off by the lack of progress by local chief of police Bill Willoughby (Woody Harrelson), Hayes pays for messages on three giant billboards on a road outside Ebbing, Missouri. The messages? "Raped while dying", "Still no arrests" and "How come, Chief Willoughby?".
Hayes doesn't just blame the local police though. She blames the local news, her ex-husband… pretty much the whole world. She is so hell- bent on revenge that she doesn't care about anything else anymore, like the happiness of her son Robbie (Lucas Hedges). So will she get her revenge? And will it be worth the price she pays for it? Three Billboards is not just about Hayes though. We also follow the story of Jason Dixon ( Sam Rockwell), a racist cop/piece of shit. It may not look like it at first, but Hayes and Dixon are on the same path and when they finally converge, that's when you get to the center of this movie.
Three Billboards Outside Ebbing, Missouri is funny as hell, beautifully shot and at times, brutal. McDonagh's script is superb and brought to an even higher level thanks to the stellar performances of McDormand, Rockwell and Harrelson. It all just fits perfectly and makes this movie a true standout.