Movie Reviews
on
Wednesday, June 17, 2015 - 18:38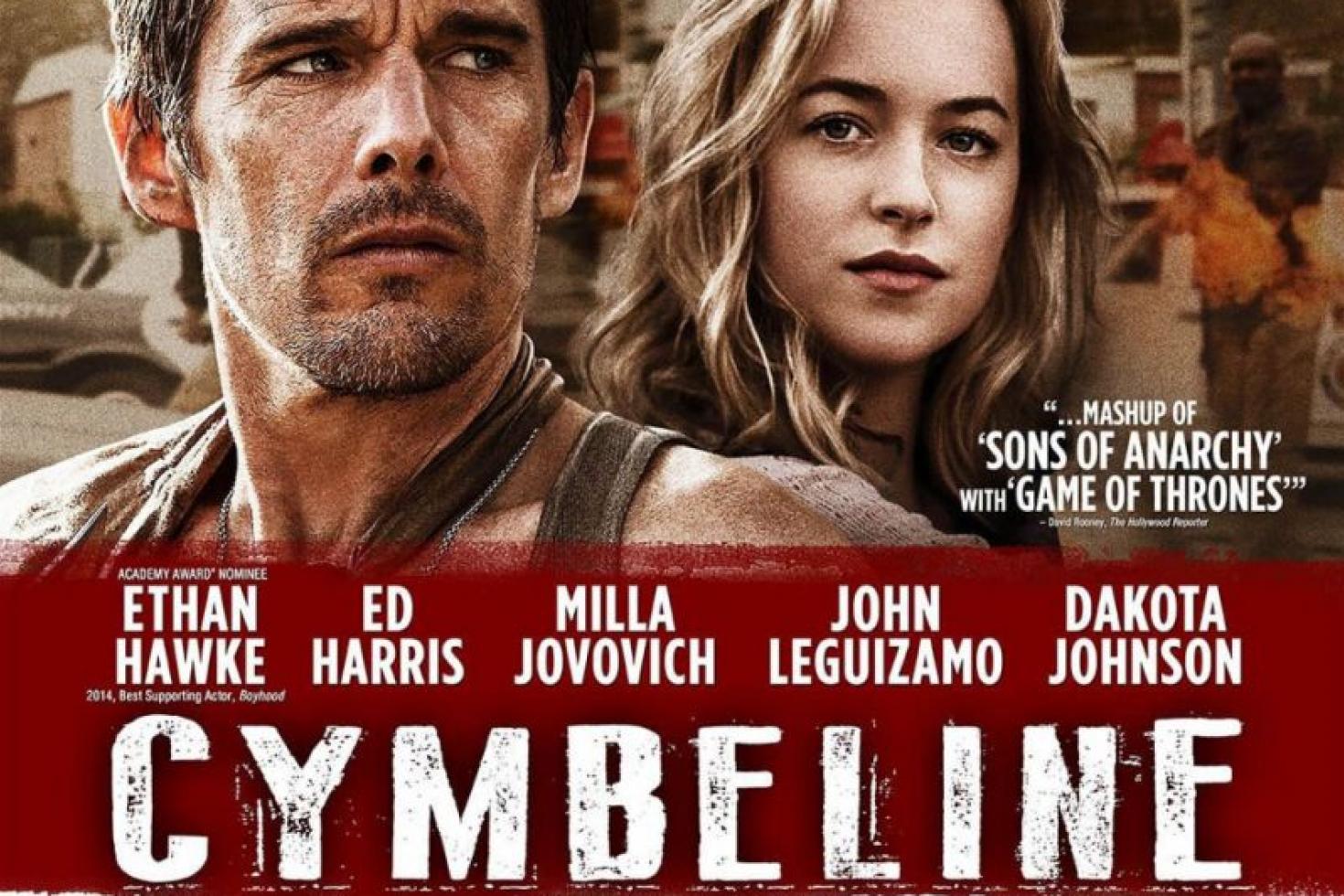 When I first heard about Cymbeline, it seemed like a movie that could be fun. It stars Ed Harris as Cymbeline, the boss of a biker gang who ends up in a bloody conflict with a corrupt police force after his wife (Milla Jovovich) convinces him to stop paying police chief Caius Lucius (Vondie Curtis-Hall). Sounds like it could be an episode of Sons Of Anarchy, right?
Meanwhile Cymbeline's daughter Imogen (Dakota Johnson) falls for a poor skater Posthumus (Penn Badgley), much to the dismay of her stepmother who'd rather see her end up with her son Cloten (Anton Yelchin). Then out of left field bad guy Iachimo (Ethan Hawke) enters the picture. He bets Posthumus that he can be the first to hook up with Imogen. Posthumus thinks it's easy money, and it is, but the selfie Iachimo takes of a sleeping Imogen sends him into a murderous rage.
If this already sound pretty convoluted, then you're right. And the plot only thickens from there. Based on one of Shakespeare's more obscure plays, director Michael Almereyda (who previously treated Hamlet to an update) ramps up the sex and violence, but unfortunately remains true to the  Bard's dialogues, which never stops being awkward. Add that to a storyline that's muddled and you're wishing it was indeed an episode of Sons Of Anarchy you were watching instead.