Movie Reviews
on
Tuesday, September 8, 2015 - 10:46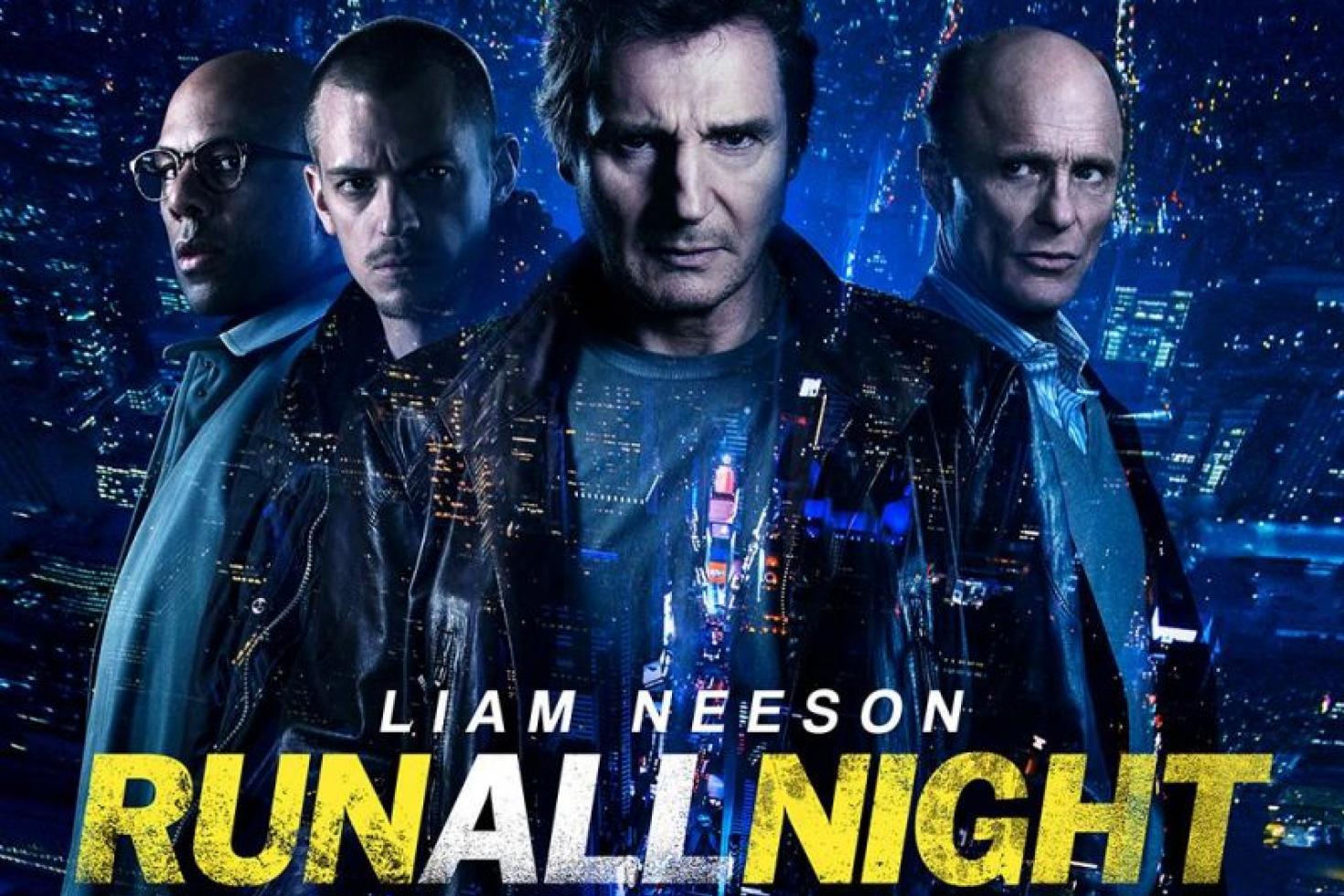 Following Unknown and Non-Stop, Run All Night sees director Jaume Collet-Serra teaming up with Liam Neeson for the third time already. Rather than trying to reinvent the genre, they stick to the tried-and-true crime movie formula and end up with a mostly satisfying movie.
Neeson plays Jimmy Conlon, a former enforcer for mob boss Shawn Maguire (Ed Harris). The kind of guy you didn't want knocking on your door. Nowadays though he spends his days drinking and begging Shawn's son Danny (Boyd Holbrook) for money so he can drink some more. Along the way Jimmy lost touch with his son Mike (Joel Kinnaman), who is trying to live a straight life as a limo driver with his wife (Genesis Rodriguez) and his kids.
While Mike is doing his best to steer clear of trouble, Danny is a borderline sociopath who wants to convince his dad to go into business with a bunch of Albanian heroin dealers. Shawn says no, but that doesn't stop Mike from having a meeting with the Albanians, who as it turns out have hired Mike to drive them. Things go horribly wrong, Danny ends up being killed by Jimmy and Mike lands himself a spot on the shit list of every criminal out there, including an assassin played by Common. Can his estranged dad keep him safe until morning?
It's a classic tale of redemption and revenge with a twist, because the good guy is a murderer suspected of killing at least 12 people and the bad guy is hurting because he just lost his son. Most of all though, this is a thoroughly made action flick with plenty of car chases and shootouts. If you've seen any of Neeson's latest films (Taken, A Walk Among The Tombstones), you probably already know whether or not you want to see this one. Like I said, they aren't reinventing the genre here and you probably won't remember much of it two weeks down the line, but Run All Night is a decent enough action flick… even if it runs a bit long at two hours.