Features
Western Addiction's guide to San Francisco
on
Wednesday, March 29, 2017 - 09:46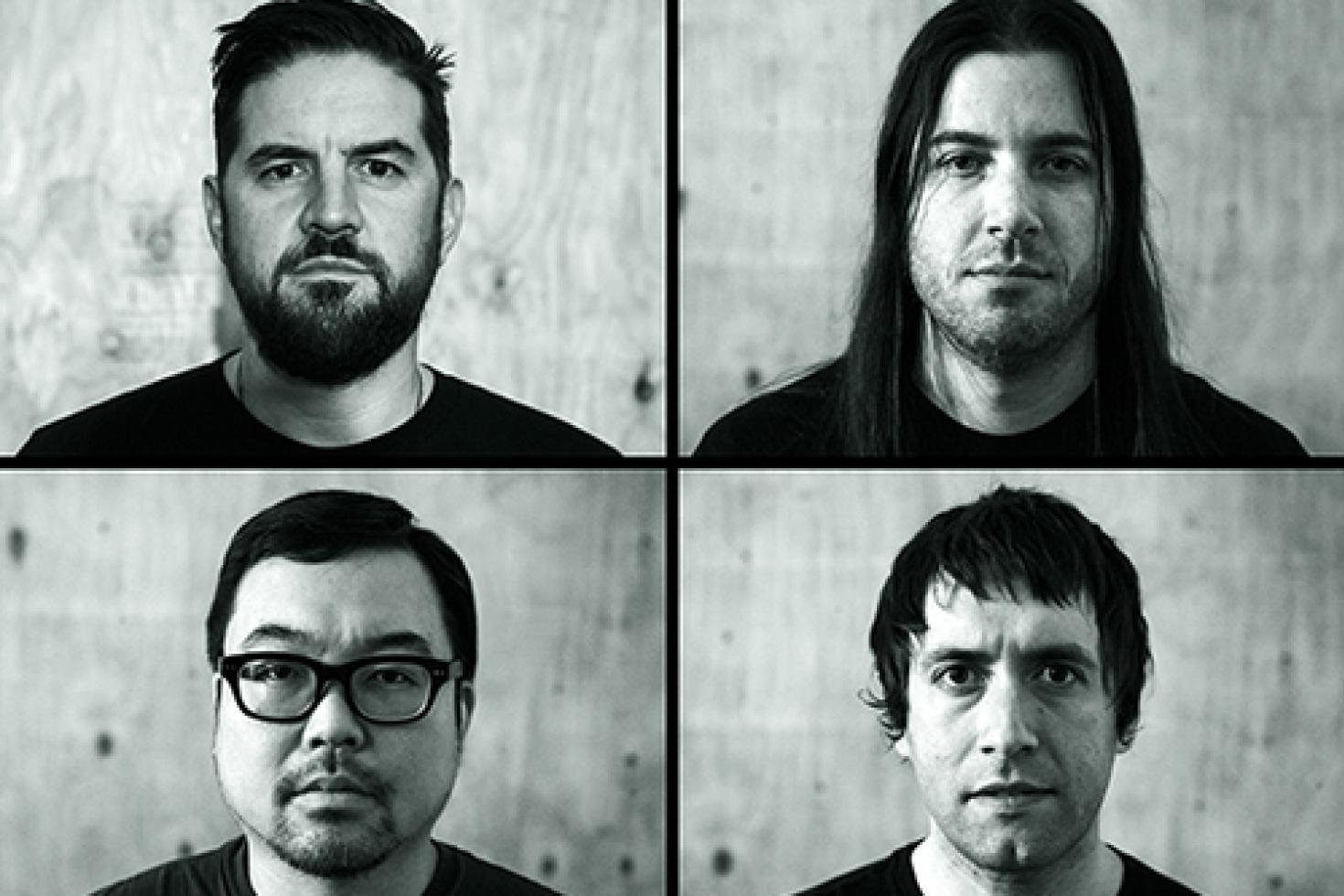 In case you missed it, San Francisco's Western Addiction recently released their sophomore album, "Tremulous", nearly 12 years after their debut. And while they might be older and wiser now, they are still seriously pissed off. Luckily they didn't direct any of that anger towards us when we checked in with them with a couple of questions about their hometown.
PRT: What made you first fall in love with the city?
Tony: I'm from Santa Rosa which is about an hour drive north of San Francisco. We used to come to the city every now and then for punk shows. The first concert I ever went to was the Tibetan Freedom Concert in 1994. It was amazing. Changed my life for sure. My mom brought me and my two best friends, we were pretty young. I knew early on that San Francisco was the place I wanted to spend a good portion of my life. I moved to the city when I was 17. College was a good excuse to have my parents help me move to an expensive city (little did we know how incredibly cheap it was at the time). I spent a lot more time finding myself in the punk scene than I ever did studying. That was a very special time in my life.
PRT: Best place to play?
Tony: I think most SF band veterans, along with touring bands who don't even live in the Bay, would agree that Bottom of the Hill is the best venue in the city. The size is perfect, the sound is always immaculate both on and off stage, the staff is respectful and kind, and (my favorite part) EVERY band gets a sound check, a REAL soundcheck. Besides Bottom of the Hill, Hemlock Tavern and the Knockout are both great spots to play. Hemlock may be the best room in the city, shows feel intimate in a way I can't quite explain. Plus, even if there's only twenty people who show up to see your band, the room feels full. The Knockout is located in my favorite corner of the Mission, it's right next door to Taqueria Cancun, and it always sounds perfect. It's a great place to see a band.
PRT: Best place to go for a late night drink after the show?
Tony: You can never go wrong with a post-show cab ride over to Hemlock Tavern after playing a show. I might be a little biased because a lot of my very close friends work there, and I've been a regular for about 15 years, but it's a perfect bar. Affordable drinks along with a smoking room which I always appreciated. If the show is in the Mission, or on that side of town I would for sure go to Rock Bar. It's one of the best kept secrets in San Francisco. It's a geology themed bar right around the corner from the Knockout over at 29th St. and San Jose. Best cocktails in the city, gourmet shit, but also cheap-ass beer and a laid back, dark, cozy atmosphere. They usually have great DJ's (sometimes me!).
PRT: Best place to go for a late night snack after the drink after the show?
Tony: Unfortunately San Francisco does not have a very good "late night" food scene. Most restaurants close far before last call, or when the show is normally over. The best move after a show is to hit up either Taqueria Cancun or El Farolito. They both have multiple locations in the Mission and are INCREDIBLE. They're both usually open until 2 or 3am. Every band that I've brought there has agreed that it was the best burrito they've ever had. I guess, surprisingly, they couldn't find a better one in Carbondale, Illinois or Laramie, Wyoming.
PRT: Best touristy thing to do in the city?
Tony: I like to take bands to Golden Gate Park. It's beautiful, and it's a cheap way to have a fun/touristy day. It's always cool to check out Amoeba Records, 1-2-3-4 Go! Records, and Thrillhouse Records. Walking around in the Mission is fun too. As for SUPER touristy things to do, it's great to go downtown and see Union Square, I'm always taken by how incredible downtown San Francisco is. Dolores Park is always a great time. Pier 39 is cool too! its fun to go watch the seals lounge around on the dock and to make fun of  goofball tourists.
PRT: Best hidden spot in the city?
Tony: I mentioned Rock Bar before, but there are some other great hidden gems in SF to check out. I like to go to Trouble Coffee, its a hole in the wall spot where you can have a fresh coconut husked in front of you for a tasty treat with your coffee. There are two locations, one in the Outer Sunset and one in Bayview.  It's got a super funky feel and there's always good music playing. The location in Bayview is right next to the practice space where Western Addiction, Swingin' Utters and toyGuitar all share a practice space. We usually hit it up before it's shred time.  Shizen is my favorite restaurant that I don't think a lot of people know about, it has the best vegan sushi I've ever had, tastes like a lot of the stuff I had in Japan. Oh, also try Burma Superstar!
PRT: One thing you would like to see changed in the city?
Tony: I'm honestly sick of all the twenty-something tech butthole millionaires. It's sad to say but tech has ruined San Francisco. I lived in SF for 16 years and watched the entire decline play out before my eyes. The local scene has been completely decimated. It's nearly impossible to be an artist or a musician and be able to afford a place in San Francisco. It's really, really sad.. so, to answer your question, I would like to see Twitter, Facebook, grab-ass.com and what ever other bullshit removed from the city and moved to Mountain View or Silicon Valley where they belong. Seriously, rich nerds, GTFO.
PRT: What's your best memory about the city?
Tony: All of my best memories in San Francisco involved music. I've seen shows that people would die to see. In the early 2000's the scene was doing really well. I have so many good memories of watching bands like Dead to Me find their sound and blossom as a band. It was fun, there were a lot of punks and I finally felt comfortable, like I belonged here. My best memory about San Francisco was meeting myself here.
PRT: Favorite song about your city you'd like to share, either yours or someone else's?
Tony: One of my favorite songs about San Fransisco is "Count Your Bruises" by the Flatliners. When we were on tour together and they would start to play that one I would aways stop what I was doing and rush to the stage with punch drunk fist in the air to sing along. I have so much pride in San Francisco and I love songs about how amazing it is. There are a lot of great Jawbreaker songs about SF too. My recommendation would be to buy Unfun, 24 Hour Revenge Therapy, Bivouac, Dear You, and Etc. right this second and listen to them each 97,000 times. After that you might be able to understand the true San Francisco experience.