Features
on
Wednesday, October 25, 2017 - 19:38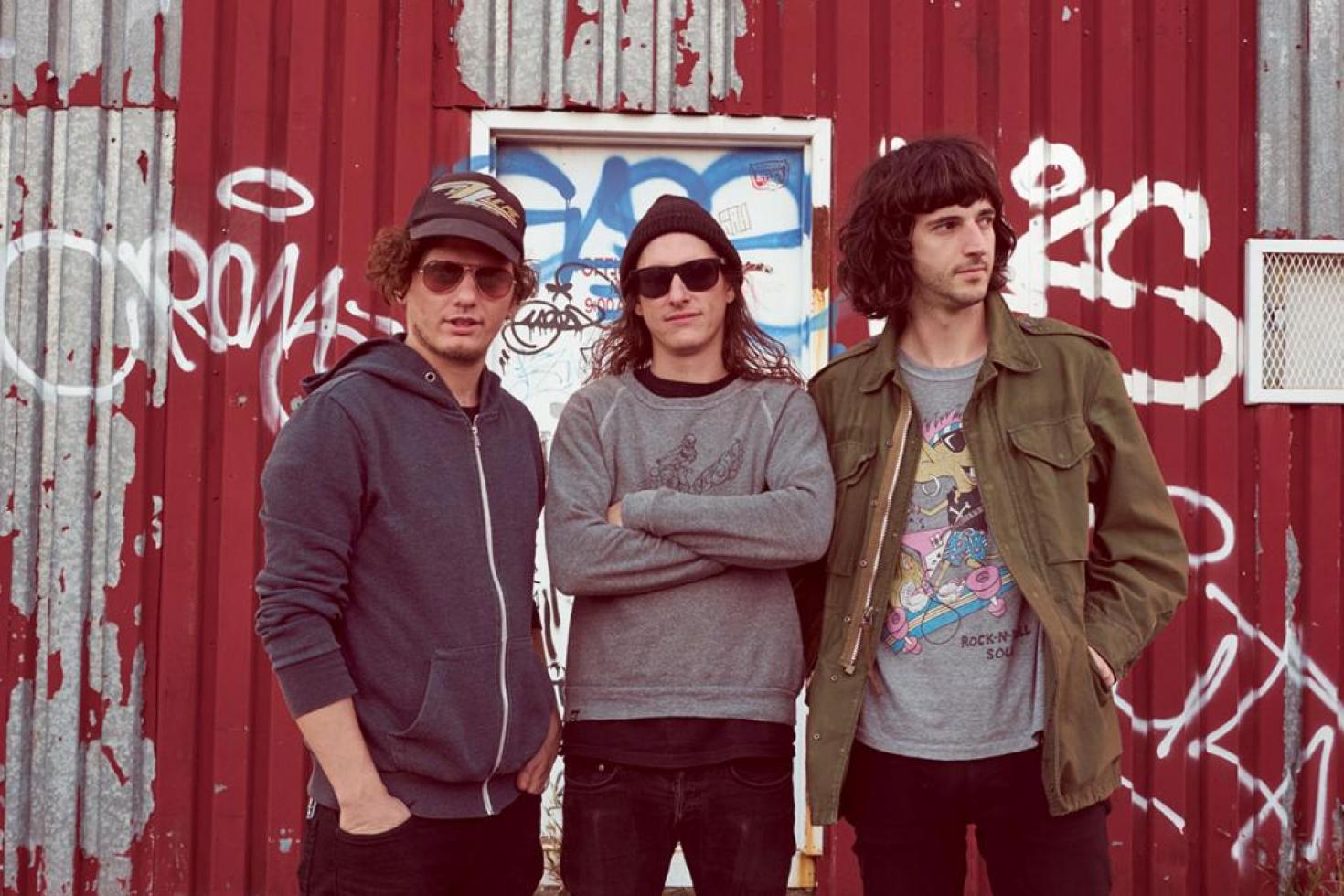 Fest is almost upon you lucky bastards. Meanwhile we are stuck behind our computer posting yet another Fest-related interview. Portland, OR's Mean Jeans released "Tight New Dimension" last year and I have to say that listening back to it now almost 20 months later, it doesn't sound dated at all. We caught up with guitarist/vocalist Billy Jeans who makes a good case for watching them at Fest. I mean, who doesn't like funk!?
PRT: What's your favorite Fest memory?
Billy: Last fest I was the only band member who wanted to partake in the complimentary space cakes given to us when we checked in. I forgot I ate it until right before our set when it hit me. I could barely remember how to play guitar.
PRT: Most random thing to ever happen at Fest?
Billy: A couple years ago we had nowhere to stay and figured we'd be sleeping a bush, but when I woke up we were in the presidential suite of the hilton. Still don't know how it happened.
PRT: Top three things that are part of your Fest survival kit?
Billy: Space cakes, ear plugs, Mean Jeans apparel head to toe
PRT: What should people do in Gainesville when not checking bands at Fest?
Billy: Jager bombs
PRT: Why should people come see your band out of the zillion other bands at Fest?
Billy: Our set is 50 minutes. Our entire discography can be played in 28 minutes. So after we play the catalog punk, we're going to play it again funk. We do funk.
PRT: Next to a zillion bands, Fest wrestling is also a thing. If you would join them, what would be your wrestling nickname?
Billy: Benny Bacdafucup
PRT: What are some of the bands you are stoked about seeing yourself?
Billy: City of Caterpillar & Majority Rule. We grew up with those guys in Virginia and haven't seen 'em play since high school.