Features
Slow Crush: 10 albums you should love as much as they do
on
Wednesday, August 1, 2018 - 10:03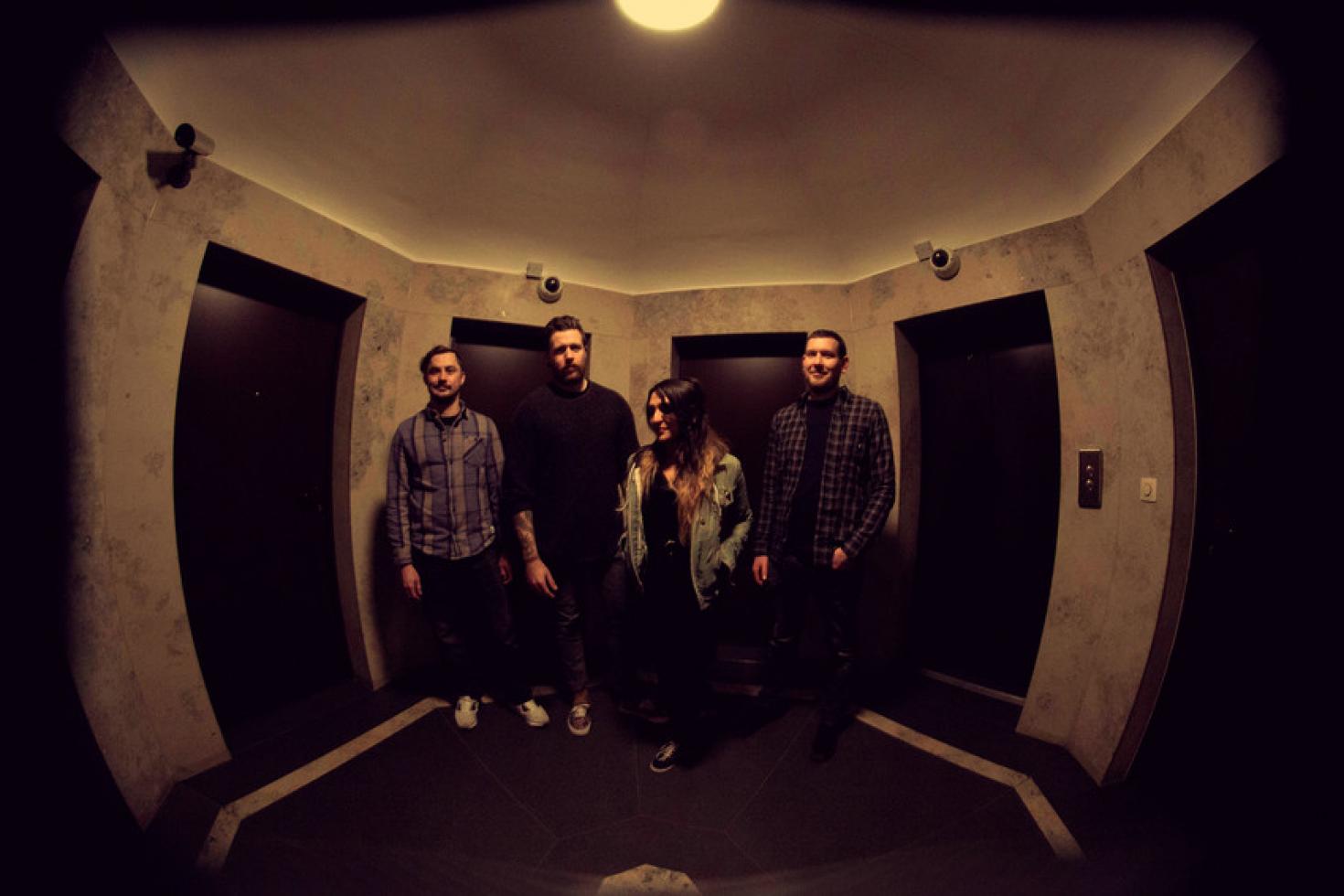 - by Tom Dumarey
Belgian shoegaze outfit Slow Crush have been steadily making a name for themselves ever since they played their first show in March 2017. Since then, they have toured in Germany, Belgium, France, Holland, UK, Hungary and played shows with everyone from Brutus and Oathbreaker to Turnover and Nothing. All of which led to them signing with Holy Roar Records, the UK label that will be releasing their debut album 'Aurora' on Sep 28. Read on for a list of 10 albums that are currently inspiring the band.
Pity sex - Feast Of Love
Female / male fronted indie rock / punk band with the best short songs, amazing melodies.
Too bad this band was so short lived.
Great production on their 2 albums by Will Yip
Beastie boys - Ill Communication
This one has got it all: funk, hip hop, punk.
Undeniably their best!
Whirr - Sway
Heavy, sad, quiet yet loud, fuzzy yet floaty. To us one of the best albums ever Made.
Although some of them made some really bad calls and displayed unacceptable behaviour on Social media, if you delve into this band and read the lyrics you notice something completely different.
Their attitude caught up with them!
Bikini Kill - Pussy Whipped
Queens of the riot grrrl movement bringing girls to the front. Plus, how cool is Kathleen Hanna? Telling Kurt that he smelled like teen spirit and marrying Ad Rock ❤️
M83 - Before The Dawn Heals Us
Making a perfect mix of great songs with epic soundscapes. Sometimes synth guitar punk, sometimes catchy ballads but always super intense. This is probably the album that made us drift towards more melancholic and soundscape inspired music.
Deftones - Around The Fur
To us this is just heavy shoegaze.
Amazing grooves and melody.
Also, love Chino 's side projects.
Dinosaur Jr - Green Mind
Classic! All dinosaur jr releases are top-notch, even though Isa once fell asleep in the front row of a dinosaur concert. The 90s at their best!
The Sundays - Reading, Writing And Arithmetic
A few hits on this record but still underrated! Glorious vocal harmonies by Harriet Wheeler. One of the best dream pop albums from the 90s
Airiel - Molten Young Lovers
From 2017!
Not one average song on this record by these Chicago shoegazers. It took them 10 years to get the record done. Lots of synths on this one but it still sounds like a guitar driven record.
Weezer - Blue Album
What is there left to say.
I bought it with my pocket money in '94 when it just came out.
Harmonies for decades.