Features
on
Tuesday, October 23, 2012 - 22:36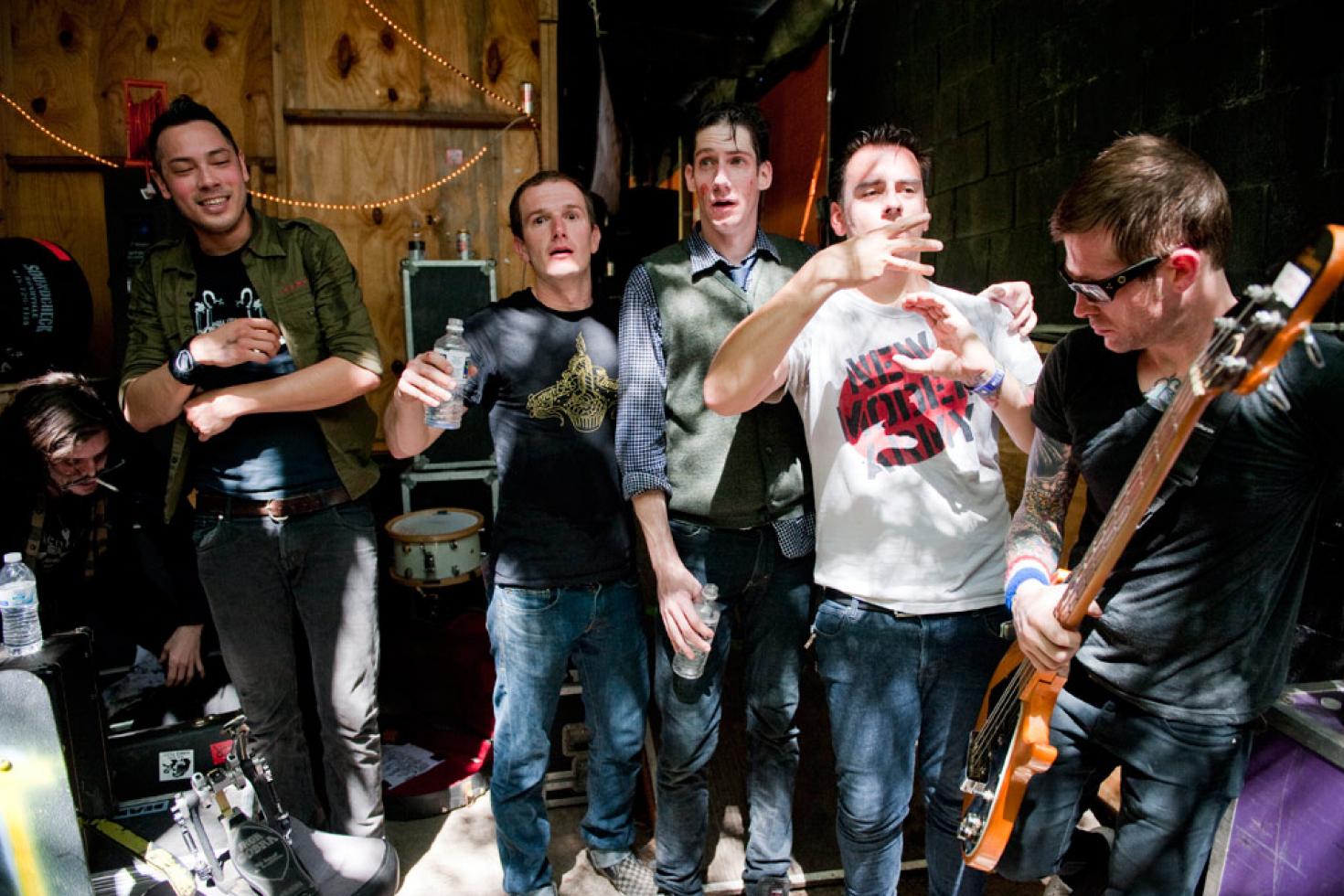 In our ongoing series of interviews with bands playing this weekend's Fest in Gainesville, I am proud to present... the Riverboat Gamblers!
PRT: Would you still drink Pabst Blue Ribbon if it was called Pabst Pink Ribbon?
Mike: Sure... In fact I would probably drink it more. Make it Pabst Mauve Ribbon and I would be a full blown alcoholic
 
PRT: What's your favorite Fest venue to play in and why?
Mike: I like Common grounds.  I always have the best time there and I almost got arrested in the parking lot with Underground Railroad, only to be saved by an anarcho crusty with a bottle and a grudge for the police..
 
PRT: Fest-bands play house shows, parking lot shows and hotel room shows. What's the most outrageous place you 've ever played a show? And on that same note… where would you never want to play a show?
Mike: a 12 year olds birthday party.  Drink tickets (good for juice)
I would be happy to never play another show in anything resembling a sports bar
 
PRT: Name one thing Fest is missing. "Groupies" is not a valid answer.
Mike: smooth jazzcore bands.   
 
PRT: What's the one thing you need at Fest?
Mike: vitamin B and water. Willingness to be around unkempt facial hair.  HPV.
 
PRT: What's the best thing about the Fest?  
Mike: Lots of great bands and friends that I don't get to see nearly enough.
 
PRT: What sucks about the Fest?
Mike: the dudes begging for change from people who really are the last people they need to be begging change from.  Talk about shitting where you sleep..
 
PRT: On a scale from 1 to 10... With 1 being Lindsay Lohan and 10 being Charlie Sheen... How hard will you party and how do you plan on doing that?
Mike: 5 Chuck Berry.  I'm renting a stretch hummer limo with a hot tub in the back.  Just some baller ass shit man.  Sit in front of Dirty Nelly's and blast the Fat Boys and tell people how great Whole Foods is.
 
PRT: Why should people come see your band out of the zillion other bands at the Fest?
Mike: One lucky audience member will be given a prize:  to fall asleep to the dulcet tones of my voice telling him or her what I remember about the history of Mormonism or season 3 of Charles in Charge (winners choice)
 
PRT: Name one artist that should really/never play The Fest. Why?
Mike: Lets get that Rocket from the Crypt reunion.  Lets fly in Scared Of Chaka.  
I have a few disbanded bands that will never play the fest.  That is my gift to the world.
 
PRT: For those out there wanting to meet Tony… can you describe him in one sentence?
Mike: I don't need a whole sentence.... One Word  : "Contagious"