Features
on
Friday, July 3, 2015 - 17:15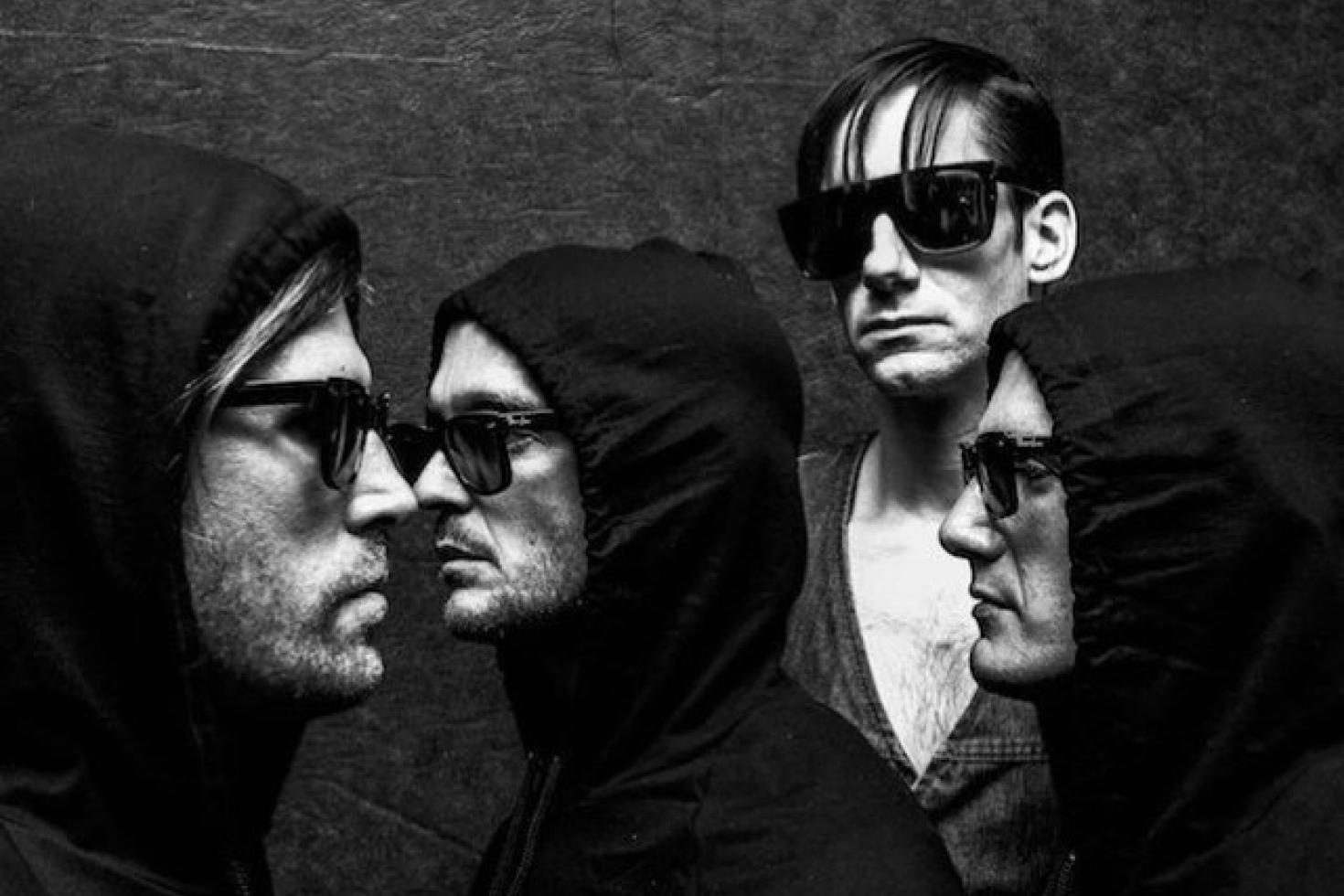 Watch out people, there's a new band in town called Drakulas. These dudes boast members from some of our favorite bands (Riverboat Gamblers, High Tension Wires, Rise Against,...) and recently released their first release on Red Scare, a delightful slab of garage-y punk called "OWOWOWOWOWOWOW". Read on to say what frontman Mike Wiebe had to tell us! (Photo credit : Cecilia Alejandra)
PRT: First of all, congrats on OWOWOWOWOWOWOW… it makes for one hell of a first impression! What was it that made you want to sink your teeth in yet another band?  And how did you hook up with Zach Blair?
Mike: Zach is from Dallas and we are from Denton originally.  We knew of each other back in the 90's but I think we became friends sometime when we both moved to Austin.  This is before Zach joined Rise Against.  Zach is the one that introduced the Gamblers to Rob who has played bass in the Gamblers for... geez... 7 or 8 years.  Rob also plays in Drakulas....
We always talked about doing something together and showed each other song ideas here and there, but I think the stars aligned just so and we had a few moments that the schedules between our two bands were free that we could actually work on stuff and it all came together very quickly as far as writing songs.
PRT: You recorded the album at Jeff Burke and Mark Ryan's studio Cool Devices. What was it like working with those guys?
Mike:The 7-inch was actually recorded in Austin with Stuart Sikes.  He is great, he's done the last few Gamblers recordings and has a Grammy for mixing that Loretta Lynn/Jack White record.  But the full length is being recorded right now with Mark and Jeff.  I've actually been recording with Jeff since... jeez....1997 maybe.  We did a record that he played drums on called Chop-Sakis.  We did it on a tape four track.  Gamblers did Backsides in the early 2000's in Jeff's old shed.  I've done 3 High Tension Wires records and the Ghost Knife full length with those guys.  Now because we live several hours away from each other its like an extra bonus because not only do I get to record with people who make some of my favorite sounding records, I also get to hang out with old friends.
PRT: We asked Radioactivity this question as well, but what the hell makes Austin such an awesome breeding ground for garage punk?
Mike:I think in the past it's been that it was affordable enough to live and be an artist.  Unfortunately Austin is getting really too expensive and I fear for the future of people trying to make art out here.
PRT: With a name like Drakulas, we were curious as to your Dracula movie of choice: Nosferatu, eine Symphonie des Grauens, Francis Ford Coppola's Dracula, Dracula 2001 or Dracula Untold?
Mike:Actually my favorite Dracula movie would have to be one that Christopher Lee is in.  He was the best....
But the name is not really vampire related.  The band and all the songs are all conceptual tales from a fictionalized New York-esque metropolis in the mid to late 70's.  Each song comes from a  point of view of various denizens of that world: pimps, prostitutes, drug dealers, street kids, disco enthusiasts, street preachers and lastly gangs and gang members.  One of the gangs calls themselves Drakulas.... so that's where the name comes from
PRT: You recently released a new 7" with Riverboat Gamblers and another one with Ghost Knife.  Will there be a new High Tension Wires release as well at some point?  Please say yes.
Mike:I hope so.  I heard some songs that the guys had started working on and I was excited and texted Chris and said "these are great".  Its all about timing.  Everyone is in a different band or 3 so blocking down time can be difficult.
PRT: When you are writing songs, do you simply start writing or is it always with one of your bands in mind already?
Mike:Not always.  Sometimes I'll sit down with no band in mind and just see what comes out... or I'll just be strumming a guitar while watching TV and think "ohh... that's a Drax, or that's a Ghost Knife".  It's usually pretty clear to me which band it should go to immediately.  I'll record it on my phone and leave a note that says what band it maybe is most suited for.... some songs or ideas don't fit in any bands.  Other days I'll think "Alright, today is Riverboat Gamblers day.... and just work on that"
PRT: Next to fronting bands, you're also doing stand up comedy… was that difficult at first or did you feel confident enough right away after years of experience with onstage banter?
Mike:It was difficult at first and remains difficult.  It's no fun starting over at ground zero.  But I really enjoy it when it goes well.  Other than just the concept of being on stage, there are very few parallels.  Onstage banter with a band is just a little bit of garnish on a meal that is the songs... but in comedy it the whole meal and sometimes it feels like I didn't bring enough for everyone to eat.
That being said I do enjoy the challenge.
PRT: Any plans to take Drakulas on the road? Or is that hard to schedule with your other projects and with Zach being in Rise Against?
Mike:We are going to for sure.  Timing and schedules make it a bit more difficult, but it is going to happen.  This really isn't just a side project for us.  I imagine we'll probably wait until the full length is out to do any real touring, but you will see us.  They will all see us and they will speak of the Drakulas in hushed tones...