Features
The Dopamines' guide to Cincinnati, OH
on
Wednesday, June 21, 2017 - 12:30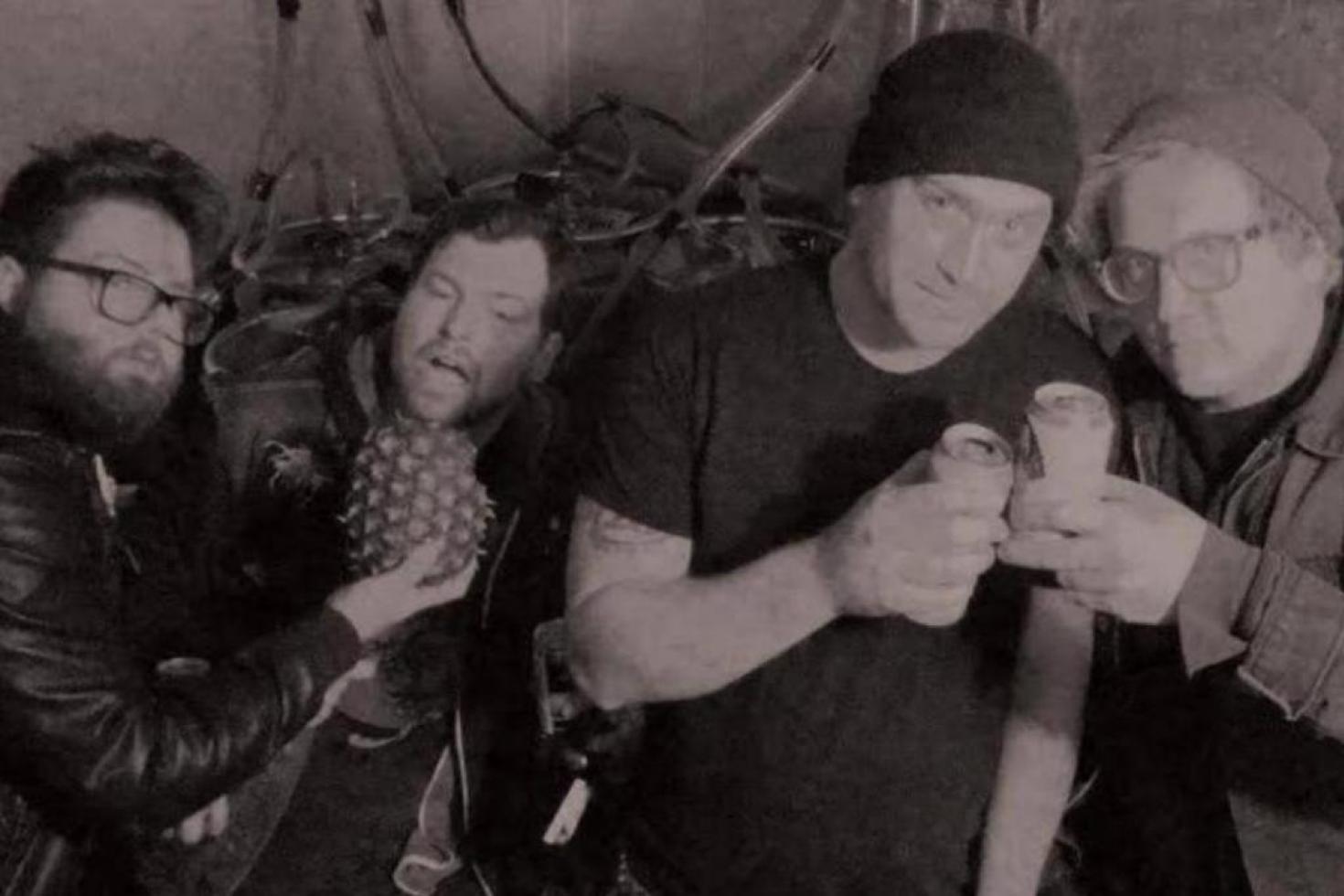 The Dopamines recently treated us to a new album called "Tales Of Interest" (out now via Rad Girlfriend Records and Bearded Punk Records). We recently caught up with Jon to talk about the new album, but also asked him some completely off-topic questions about his hometown because we felt like it.
PRT: What made you first fall in love with the city?
Jon: Cincinnati, OH? I am not in love with this city. However, it's come a long way. Bars are better, restaurants are better, the music scene is… different? I don't know we're 10 years old now. Cincinnati is a special little place. I guess I do love it in that I was born and raised here, and I haven't given up and moved to Portland like everyone else. That shit is lame. Stick around and make your city cool instead of being some uncultured swine.
PRT: If you had to come up with a City marketing slogan for the city, what would it be?
Jon: Cincinnati - We're slightly less racist than we used to be, have a coney
PRT: Best place to play?
Jon: My bar of course, the Northside Yacht Club. We're in Northside Cincinnati. You can get a Colt 45 or a glass of rosé and we've got chicken wings and a 12 dollar grilled cheese sandwich and we just booked Negative Approach. Does that make sense? Something for everyone.
PRT: Best place to go for a late night drink after the show?
Jon: The Comet in Northside. Best bar in the country. If you're downtown, Longfellow. Its the best bar outside of Northside. Owned by a member of Striking Distance. Cock hooves.
PRT: Best place to go for a late night snack after the drink after the show?
Jon: Camp Washington Chili, Little bit of everything.
PRT: Best touristy thing to do in the city?
Jon: If we were a real city, you would be able to visit King Records. Cincinnati is the birthplace of Bootsy, Catfish and essentially the birth of the James Brown band.
PRT: Best hidden spot in the city?
Jon: The Cincinnati subway, of course. It was never finished and is still under a lot of the city.
PRT: One thing you would like to see changed in the city?
Jon: I would like to see the punk rock scene not be such whiney, wimpy, gossipy bullshit. Everyone under 25 needs to buy a Dillinger Four record and shut the fuck up. On a slightly more serious note, I would like to see the city have bars and restaurants that focus on authenticity. Not just waxed mustaches and denim aprons and shit.
PRT: What's your best memory about the city?
Jon: Watching the 1990's reds when I was a little kid.
PRT: Where in the city did you get your heart broken?
Jon: I got slapped in the face a couple times at Neons. Now closed.
PRT: Is there a historical fact about your city that makes you chuckle?
Jon: We are the chili capital of the world.
PRT: Favorite song about your city you'd like to share, either yours or someone else's?
Jon: My favorite Dopamines song about the city (it's kind of about the city?) is "The King of Swilling Powers". There's a line about my old punk house (Glendora) which we have a handful of songs about. Otherwise "Henny Crazy" by Lantana. Best hip hop artist in the city. My dude.