Features
Dave Hause's guide to Philadelphia
on
Monday, March 6, 2017 - 20:37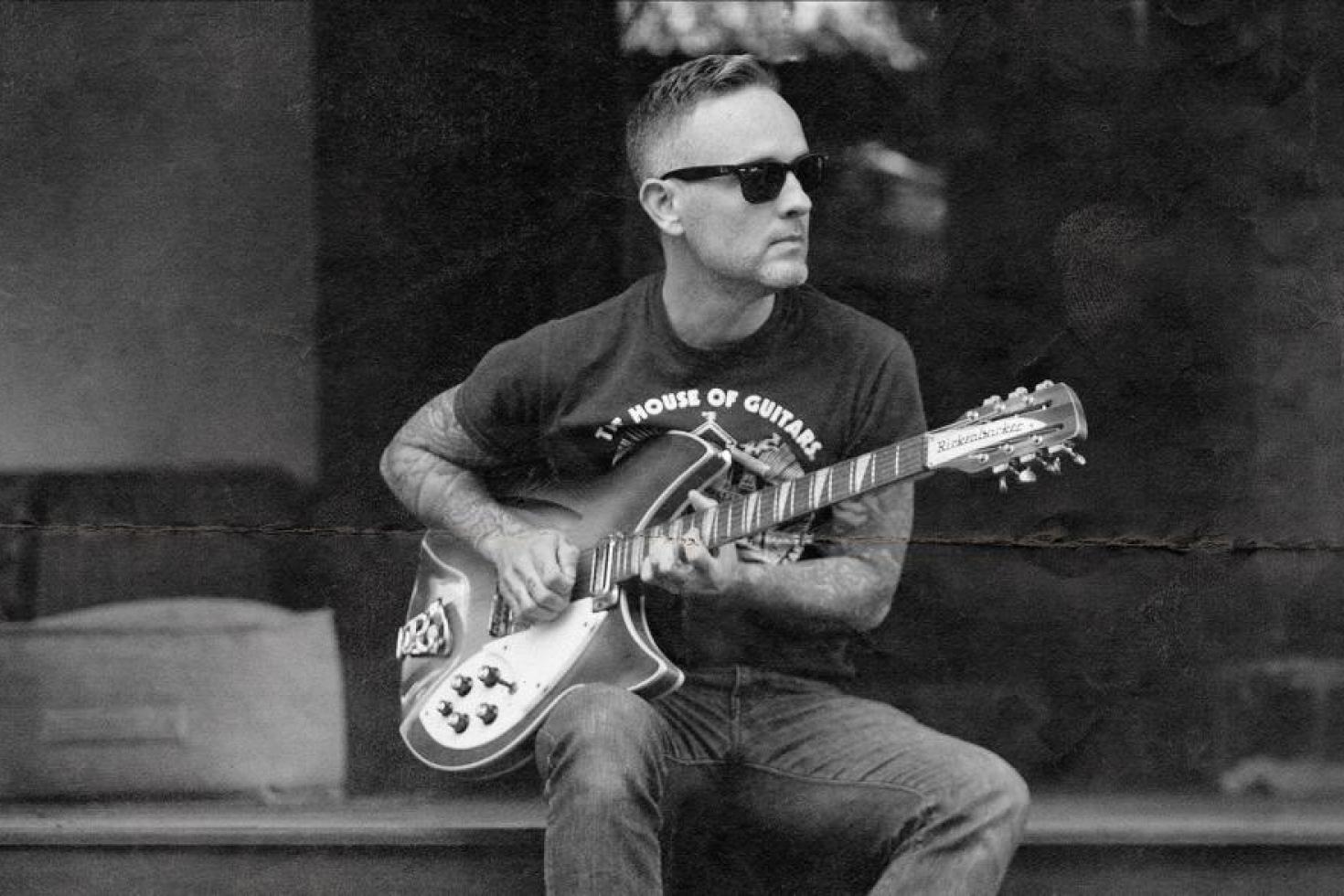 I'll admit it. I cried a little when The Loved Ones called it a day. But then Dave Hause started his solo career and things were good again. And now they are even better than ever, because not only did The Loved Ones start playing shows again in honor of the 10-year anniversary of "Keep Your Heart" (which made us hope for more), but Dave also joined The Falcon and released one of our favorite albums of 2016  with "Gather Up The Chaps". And he also released a new solo album last month. So right now there is more Dave to go around than ever. And with his new album being called "Bury Me In Philly", he was the obvious choice to take us on a virtual tour of Philadelphia. Well, that and because neither Hall & Oates nor Boyz II Men got back to us.
PRT: What made you first fall in love with the city?
Dave: I was born and raised in Philadelphia, and what comes along so often with that is you get tired of your own hometown. It took moving away to California to fall back in love with Philly. I am back often to visit and to play shows, and it really reignited my love for my hometown. It had a lot to do with the making of this new record.
PRT: If you had to come up with a marketing slogan for the city, what would it be?
Dave: It's really hard to beat "The City Of Brotherly Love", but I think I might augment it with adding "sisterly love" to it.
PRT: Best place to play?
Dave: There are so many great venues! Boot & Saddle is great for a small intimate show, The Unitarian Church is our legendary punk rock space, the Philly CBGB if you will. Union Transfer knocked it out of the park and created one of the best medium sized venues in the world. The new giant venue is great too, The Fillmore.
PRT: Best place to go for a late night drink after the show?
Dave: I would say the best bar to hit after a show is Ray's Happy Birthday Bar in South Philly. I miss going to that place, but I sure don't miss the hangovers.
PRT: Best place to go for a late night snack after the drink after the show?
Dave: The best place to go for pizza late night is still Lorenzos. It's great. But the real treasure is getting hot soft pretzels at the place at 8th and Washington in South PHilly. They open at midnight and serve pretzels till noon the next day. Amazing. I think it's called Center City Pretzel Co, but I would always go there drunk and never knew what it was even called.
PRT: Best local fixture?
Dave: The Roots. One of the best American bands in the history of rock and roll.
PRT: Best touristy thing to do in the city?
Dave: I was just at the top of City Hall and it is truly breathtaking. On a clear day you can see 40 miles away! Amazing.
PRT: Best hidden spot in the city?
Dave: I would say Fairmount Park. It's an enormous park that weaves its way through the town, providing tons of natural beauty and solace in an otherwise urban, intense environment.  
PRT: One thing you would like to see changed in the city?
Dave: The school system has been the hardest thing to grapple with for working and poor people. If that can improve, so many young professionals who love to live in Philly for the great things about it would stay when they started to have children.
PRT: What's your best memory about the city?
Dave: There's so much tied to the city for me, all of my formative memories were forged there. A great recent memory was getting to play on World Cafe with legendary Philly fixture David Dye. He retires this year and has been doing the show for 25 years. It definitely felt a little like getting the musical keys to the city.
PRT: Where in the city did you get your heart broken?
Dave: Where didn't I?!
PRT: Is there a historical fact about your city that makes you chuckle?
Dave: That is was the original capitol city of America. I wonder if we'd all be better off if we had kept it that way…
PRT: Favorite song about your city you'd like to share, either yours or someone else's?
Dave: Philadelphia Freedom by Elton John, and Beat Up Guitar by The Hooters.
PRT: And last but not least, where in the city would you like to be buried?
Dave: Laurel Hill cemetery.