Features
Rational Anthem's guide to Iowa City
on
Wednesday, November 13, 2019 - 15:52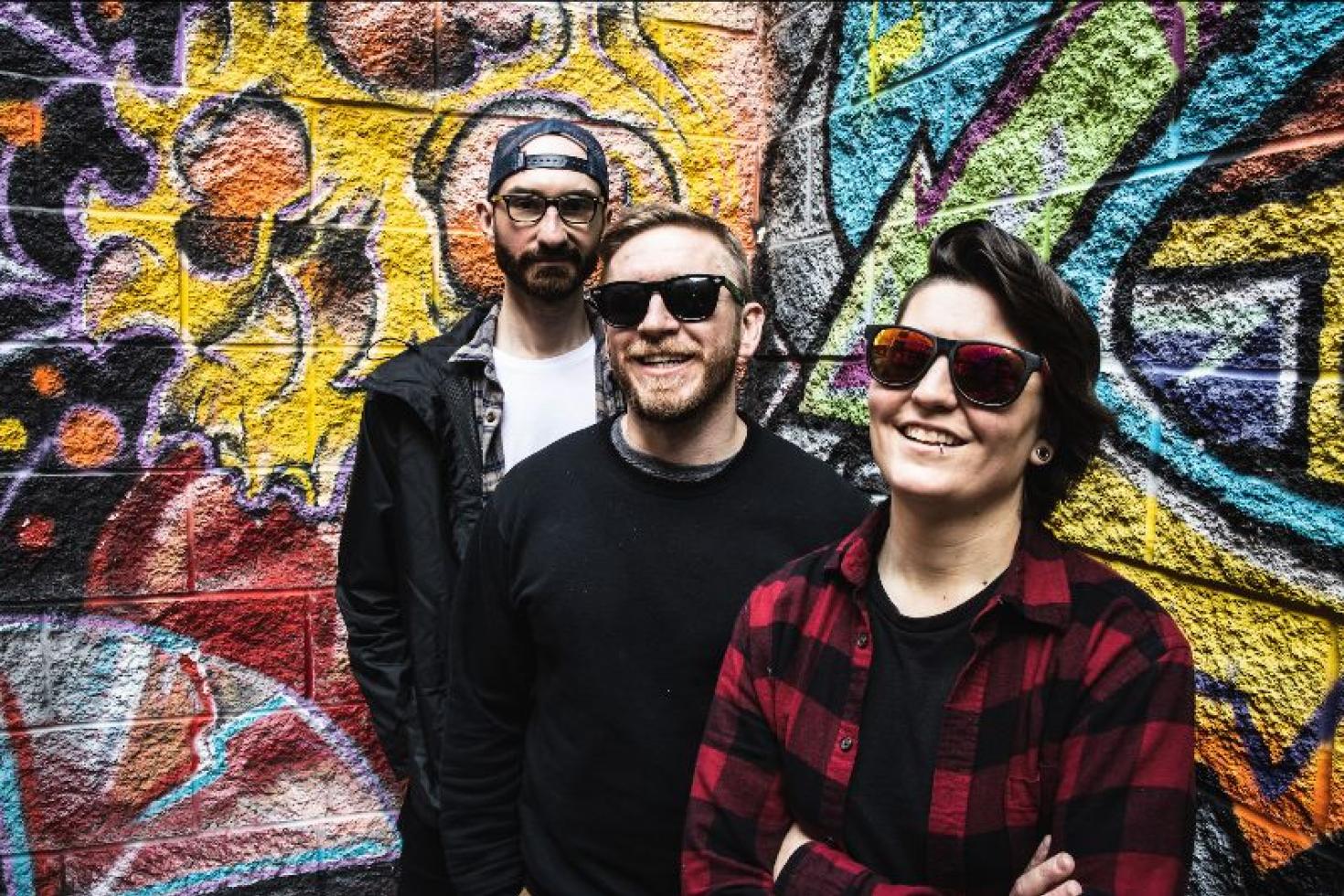 Rational Anthem are a pop-punk band made up of sister/brother duo Noelle and Pete Stolp and longtime friend Christopher Hembrough. Originally from Florida, the three made the choice to move from their small town in Florida to Iowa City, hoping it would give them a chance to focus on the band together, and simplify tour routings.
The band then spent 3 years writing and rewriting their record until they felt they landed on the best possible version of their sound. That three-year period in the Midwest because of their eccentric decision to relocate, colors the album completely with many of the songs focusing around the theme of what they call "geographic dysphoria."
So who better to turn to for a city guide?
Oh, and that album? That's called 'It's Only Permanent' and it's one of this year's finest pop-punk albums.
PRT: What made you first fall in love with the city?
I didn't love Iowa city initially. But as the band started to settle in and get to know the local bands and establishments, it grew on me. Now I love living in Iowa city. It has great music venues and we're spoiled with good food and bars.
PRT: If you had to come up with a marketing slogan for the city, what would it be?
"You're probably on your way to Chicago"
PRT: Best place to play?
Gabe's oasis. Nirvana played there. It's sick.
PRT: Best place to go for a late night drink after the show?
Gabe's oasis or joes place. Both local dives with good people.
PRT: Best place to go for a late night snack after the drink after the show?
Georges. It's a bar that's known for its late night cheeseburgers. The best hands down. Get a georges burger and you are set.
PRT: Best touristy thing to do in the city?
Go visit the old capital building or the natural history museum. You learn a lot about the history of Iowa city and can see an giant sloth named rusty. I took my mom there. She loved it. Mom-approved.
PRT: Best hidden spot in the city?
Donnelys pub on Monday nights to watch wrestling. Also, my apartment. It's far enough from downtown and no one bothers me there. Really cool spot and you're not invited. But if you are invited, take your shoes off. I don't want to have to vacuum after you leave.
PRT: One thing you would like to see changed in the city?
The construction. The city is growing so quick, so over the last 3 years everything is under construction and buildings are going up everywhere. It's awesome but also...I'm trying to get to work!
PRT: What's your best memory about the city?
Our record release show at Gabe's. Shit was so fun. We did it halloween night so it was off the hook.
PRT: Where in the city did you get your heart broken?
My ex-girlfriend's apartment. I think we broke each other's hearts. Super bummer.
PRT: Is there a historical fact about your city that makes you chuckle?
The gold dome cap of the capital building had to be replaced after its was lit on fire accidentally by a guy repairing it. Hilarious.
PRT: Favorite song about your city you'd like to share, either yours or someone else's?
I can't think of a single song about Iowa city. So I'll just say I like the song 'Mexico' by James taylor. That song slaps.