Features
on
Friday, August 1, 2008 - 00:00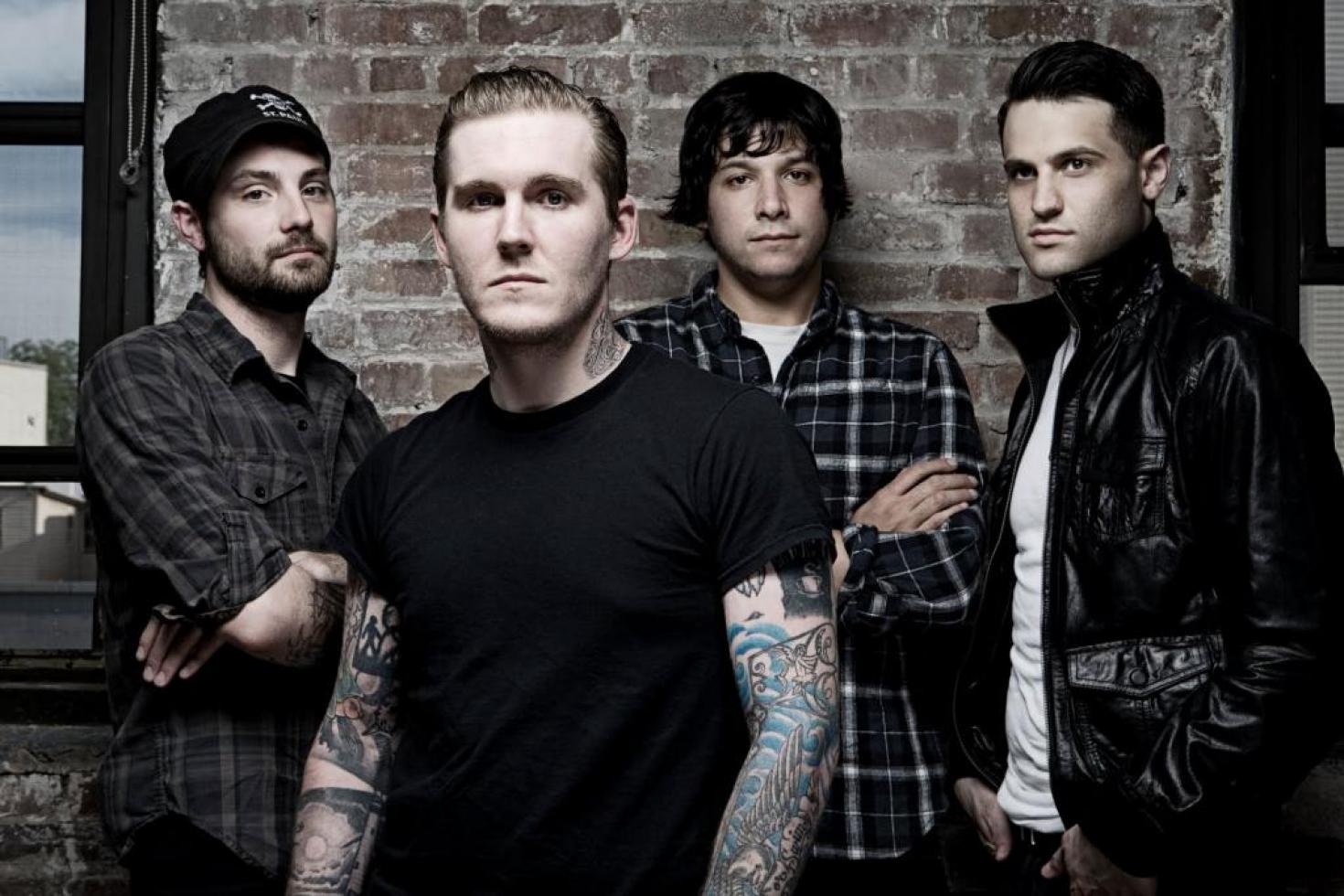 Great band. Amazing new album called "The '59 Sound". Awesome questions as usual. Short answers in return. Still a great band though!
PRT: Who are you and what would you like to tell our readers about yourself?
Brian: I'm Brian Fallon, I sing and play guitar in The Gaslight Anthem, and I'd like to tell everyone what the "dope is" and the dope is that there's still hope.
PRT: Can you give me a quick history of the band written in less than one minute starting… now!
Brian: We're from New Brunswick, NJ and we began in 2006.
PRT: What is it about New Jersey that it spawns so many great acts? I've already asked this to a bunch of people but never had a satisfying answer… so all my hope is set on you!
Brian: It's because people respond to desperation in music, that, and hope and in New Jersey there's a lot of desperation in the sense that there's not too much opportunity for stability in work here, there's factories that close all the time and you get the sense that your future is uncertain. But that also lends to hope of a better way, which spawns dreaming, which makes great fodder for songwritting.
PRT: For the people out there who haven't heard The Gaslight Anthem yet… if The Gaslight Anthem was the lovechild of two other bands, which acts would've had sex and which position were you conceived in?
Brian: We're a mix of Springsteen, Buddy Guy, The Clash, and James Brown.
PRT: The Gaslight Anthem is still a relatively new band yet you already released two full-lengths and an EP in 2,5 years and you're touring like crazy. How do you keep up and what do you like to do during a rare day off?
Brian: We just look forward, we just go all the time, when I'm off I go to the beach and just sit, reflection is great after a tour.
PRT: Just like Polar Bear Club you're well on your way of becoming one of the most talked about bands in the scene and this for all the right reasons (the songs), which is becoming kind of a rare thing these days… what's it feeling like for you guys?
Brian: It feels good to be here right now, I have a very good life and I get to do what I love everyday, can't ask for more than that.
PRT: Your new album is called "The '59 Sound" and just like the band name, I like the ring of it… it sets a certain mood or feeling. Same thing with some of the song titles like "Film Noir" or "Miles Davis & The Cool". It makes me think of the past and how things seemed purer and more honest back then… is that something you hear more often or are you looking at me in a whole new way now?
Brian: No, that's the general sentiment, which I'm grateful about as well. Thank you.
PRT: You recorded the album with Ted Hutt. What was it like working with him and what are some of the things you have learned from him?
Brian: Ted is a great human being, he gets bands. He just understands. I learned how to focus when writting to not put too many ideas into one song. Let each thought be its own.
PRT: If there is one thing you'd like TGA to be remembered for in 20 years, what would it be?
Brian: I'd like us to be remembered as an honest band who stayed true to themselves and that genuinely cared about their fans without an ego about it.
PRT: And if some day you decide to throw in the towel, there will obviously be a tribute band… what should they be called?
Brian: The '59 Sound for sure.
PRT: Any last words for our readers?
Brian: Be good to each other.