Features
The Flatliners' guide to Toronto
on
Friday, March 3, 2017 - 12:59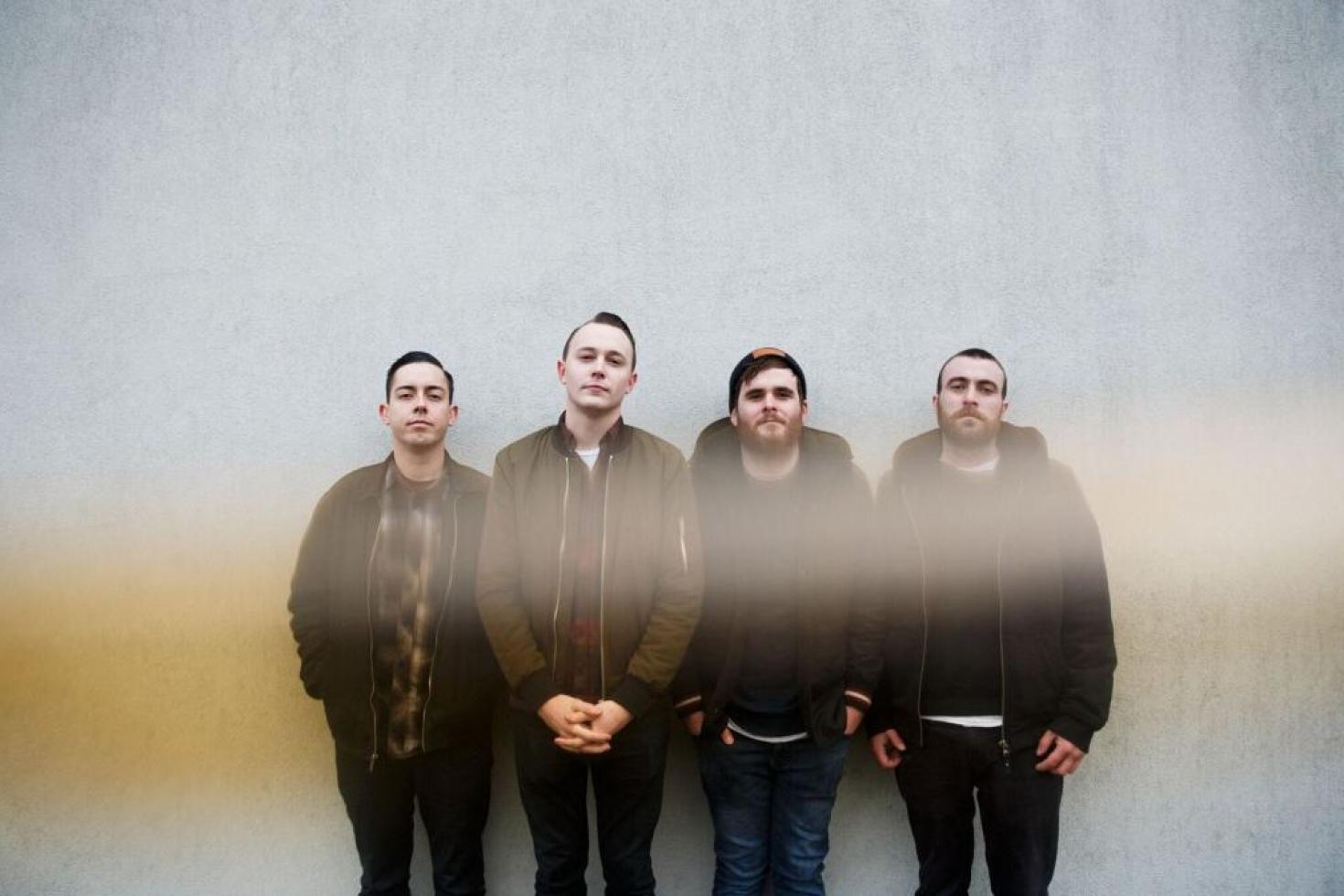 We talked to The Flatliners vocalist/guitarist Chris Cresswell about his hometown Toronto as part of our ongoing 'city guide' features. Not only will The Flatliners release "Inviting Light", their sixth studio LP (and first for Rise Records) on April 7, they will also be playing some North American tour dates with Weezer later this month before coming over to the UK and Europe to tour with The Menzingers.
PRT: What made you first fall in love with the city?
Chris: From a young age I knew that Toronto was where I wanted to be. Mostly because I grew up in a suburb of Toronto - Richmond Hill. When I was just starting in high school I had grown, not so much bored of my hometown, but curious as to what was in the big city. So I'd take a 45 minute bus ride down to the subway station furthest north, and then continue on the subway for another 40 minutes or so. If only they'd allowed fourteen year old kids a driver's license then, it would have taken me a half hour to drive to the city! Nevertheless, I'd head down to Queen Street to go to the skate shops and record stores I'd heard about from my older brother and his friends. Everything moved so quickly in the city, and it always amazed me. Hell, it still does. But I think what really finally sealed the deal was when I was able to start going to shows in the city, rather than just having that experience occur in the suburbs. It was different. It was of course bigger bands, bigger shows, all that. But also just more dangerous and chaotic. I think I learned at an early age that life was going to be exciting if I pursued the musical dream I'd had since I was a child.
PRT: If you had to come up with a marketing slogan for the city, what would it be?
Chris: Toronto: Canada's Most Sprawling Metropolis. Hope To Make It, Plan To Fail!
Toronto has become the nation's epicentre for so many people of so many walks of life. As long as you're up for a challenge, whether it's the challenge of being able to pay rent this month, or even find an apartment to pay for, then you'll be alright. Life is definitely a god damn hustle for many people in Toronto, but you can still reach our pleasantness and politeness through our callused exterior. That hardened skin just comes from gripping the subway poles too tight.
PRT: Best place to play?
Chris: The Big Bop - at Queen and Bathurst - will always have a place in my heart. Inside were three different venues - The Kathedral, The Reverb, and Holy Joe's - and inside their walls I saw some of my first and some of my favourite shows growing up. And that's also where the Flats got our start playing in The Big Smoke. Now it's an overpriced furniture store and the whole block has changed face. So it goes in 2017 I guess...
PRT: Best place to go for a late night drink after the show?
Chris: Damn, there are a lot of great bars in this town. If you're in Parkdale, hit up Pharmacy or the bar at Parts and Labour. If you're in Little Italy, head to Hogtown Pub & Oysters. On College a little further east? Then, Sneaky Dee's is where you're gonna end up. If you find yourself out in Cabbagetown, House on Parliament is definitely where you want to be. And if you're making the trip all the way east to Leslieville, you're gonna want to stop in at Bill Hicks Bar for a few.
PRT: Best place to go for a late night snack after the drink after the show?
Chris: Sneaky Dee's is like a second home and a second family to me. They've been good to me over the years, and they're always good for late night grub after a show. Perfect for big groups, and whether you're a carnivore, vegetarian, vegan, pescatarian, whatever - they've got something for you. Until 4 in the damn morning on weekends too. Nachos, wings, burgers, mexican dishes - they do it all. The bartenders play DJ for the restaurant as well, and I'm lucky to know some folks there with real great taste in music, so the soundtrack is usually spot on and makes the vibe that much greater. Don't be surprised if you find yourself leaving with half your meal in a take-away box. Portions are huge, but the prices aren't. The perfect storm for not having to think about what to get for breakfast the next morning before you're onto the next tour stop.
PRT: Best touristy thing to do in the city?
Chris: There's a hell of a lot to do in our beautiful city. Grab a coffee from Sam James, get yourself a rental bike and cruise down to Ashbridge's Bay and take in Lake Ontario in the morning.  Our water is clean and actually swimmable now! And if you're really one with the water, hit the ferry and head to Toronto Island for a couple hours. The view of that city skyline from a quaint and quiet island is astounding. It makes you feel like you're a world away, but really just out of reach. You can cruise through Kensington Market for a beer and a bite at any of the amazing spots there. Most places serve Beau's too - so you're all set. You might get lost in Kensington - it's easy to spend hours there. Head to Bellwoods Brewery for another and taste some incredible Toronto-brewed beer, and then hit up Rotate This up the street for some record shopping while you're buzzing. And if you're here in the summer, end your night in Christie Pitts Park watching a movie like The Last Waltz on the big inflatable movie screen. It might smell like weed in the park too, but don't worry. The cops don't really care about that here.
PRT: Best hidden spot in the city?
Chris: If I tell you, it will no longer be hidden, and then the magic's gone!
PRT: One thing you would like to see changed in the city?
Chris: It's not a city without its problems. One thing that I think would help everyone in the city would be if our streetcars (or trams) had their own designated streets. More one-way streets for auto traffic, and then the rest for streetcars. Traffic is a nightmare in those crucial hours - even if you're on your bike. 
PRT: What's your best memory about the city? 
Chris: One of my favourite Toronto memories as of late was at a Blue Jays game. Josh Donaldson hit a foul ball way up into the 300's, and it was moving fast and coming down hard. I turned around to watch this little boy stick his arm out and catch the foul ball without hesitation. He let out this victorious scream, looking his Dad square in the eye with such an elated look on his face. His Dad had his own celebration yell going. It was a beautiful summer moment. That's the shit movie moments are made of!
PRT: Where in the city did you get your heart broken?
Chris: St. James Park. Fuck that place.
PRT: Is there a historical fact about your city that makes you chuckle?
Chris: I think we may have set the people of the Western World on their course of yearning to see a trainwreck in office. Who knows, someone probably did it before our late mayor Rob Ford… But in Toronto we knew what it was like to have Chris Farley as our mayor basically.
PRT: Favorite song about your city you'd like to share, either yours or someone else's? 
Chris: Since I was a kid, my favourite song that mentions Toronto has been "Bobcaygeon" by The Tragically Hip. And recently "DVP" by our buddies PUP.
I think our song with the most Toronto imagery and connection would be "Ashes Away" on Dead Language. I used to do this walk from my apartment in Little Italy to my girlfriend's place at the edge of Parkdale, and a lot of what I'd see on that walk is in that song. That song is dedicated to the house I lived in when I first moved to the city. The people, that house, those memories, saved my life.