Features
Brian Baker's guide to Asbury Park
on
Thursday, April 20, 2017 - 19:33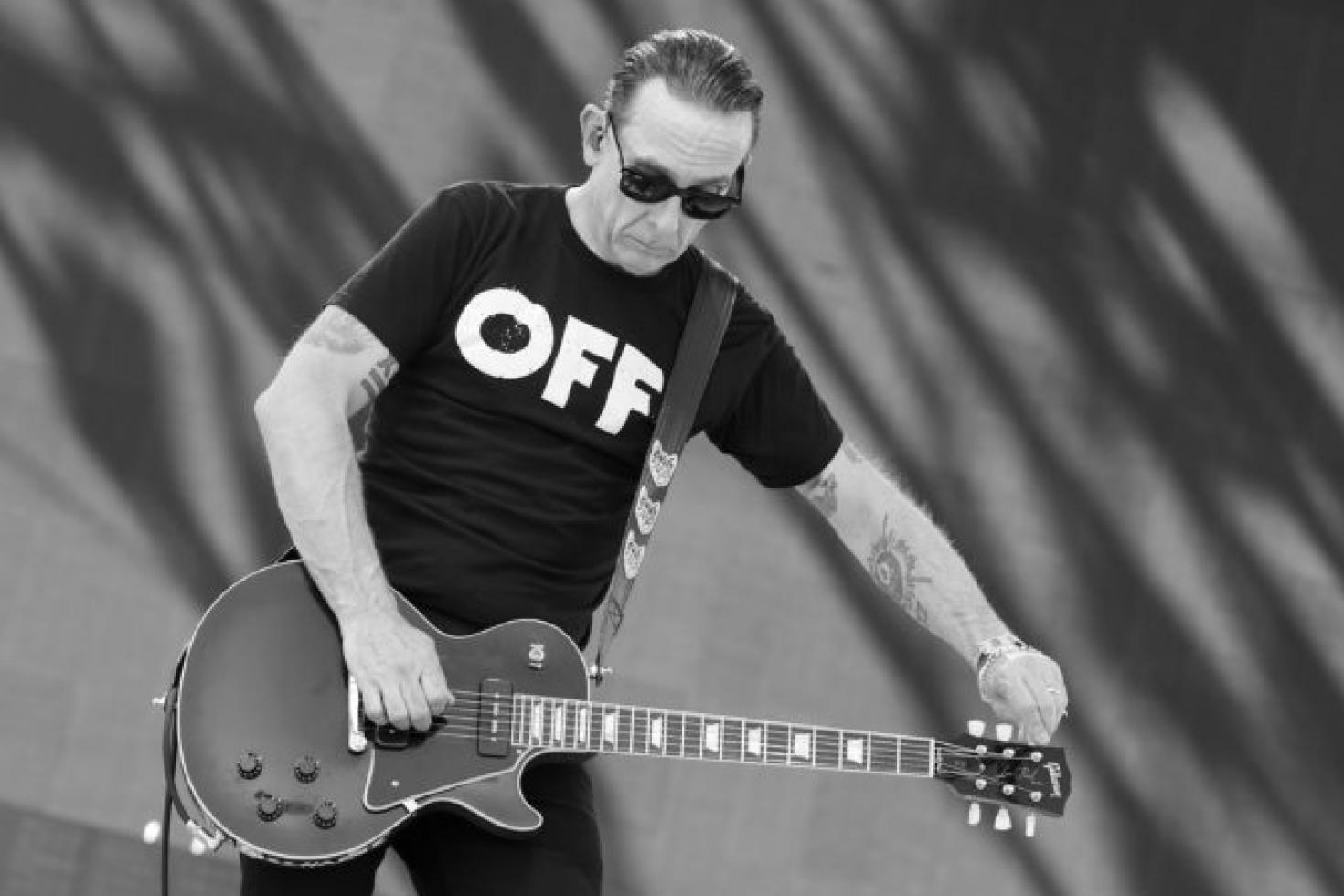 Brian Baker has not only been a founding member of institutions like Minor Threat and Dag Nasty, he has also been the lead guitarist in Bad Religion since 1994. Saying that he has played an important role in punk rock history, is a textbook example of an understatement. Mr. Baker recently moved to the Garden State and was kind enough to answer some questions about his new hometown. Which works out well because this way we can promote Punk Rock Bowling a bit. How come? Well, Bad Religion is headlining the Las Vegas edition of the festival (May 26-29) along with Iggy Pop and Cock Sparrer. And another edition of Punk Rock Bowling will take place between June 9-11 in his new stomping ground, Asbury Park. Get your tickets here!
PRT: What made you first fall in love with the city?
Brian: The water, and all the people who moved here to be near it. 
PRT: If you had to come up with a marketing slogan for the city, what would it be?
Brian: Don't fuck it up
PRT: Best place to play?
Brian: The Stone Pony. 
PRT: Best place to go for a late night drink after the show?
Brian: The bench on the boardwalk directly across from the Asbury Yacht Club
PRT: Best place to go for a late night snack after the drink after the show?
Brian: Home. I'm 52.
PRT: Best touristy thing to do in the city?
Brian: Paranormal tour
PRT: Best hidden spot in the city?
Brian: WW2 Diorama in the basement of VFW #1333
PRT: One thing you would like to see changed in the city?
Brian: I'd like to get Wesley Lake a good cleanse and maybe an exfoliant
PRT: Where in the city did you get your heart broken?
Brian: Some hotel, but I can't remember the name of it….
PRT: Is there a historical fact about your city that makes you chuckle?
Brian: People think Bruce still lives here
PRT: Favorite song about your city you'd like to share, either yours or someone else's?
Brian: Bouncing Souls – Ghosts on the Boardwalk