Features
Dead Fucking Last: albums you should love as much as they do
on
Sunday, June 27, 2021 - 09:47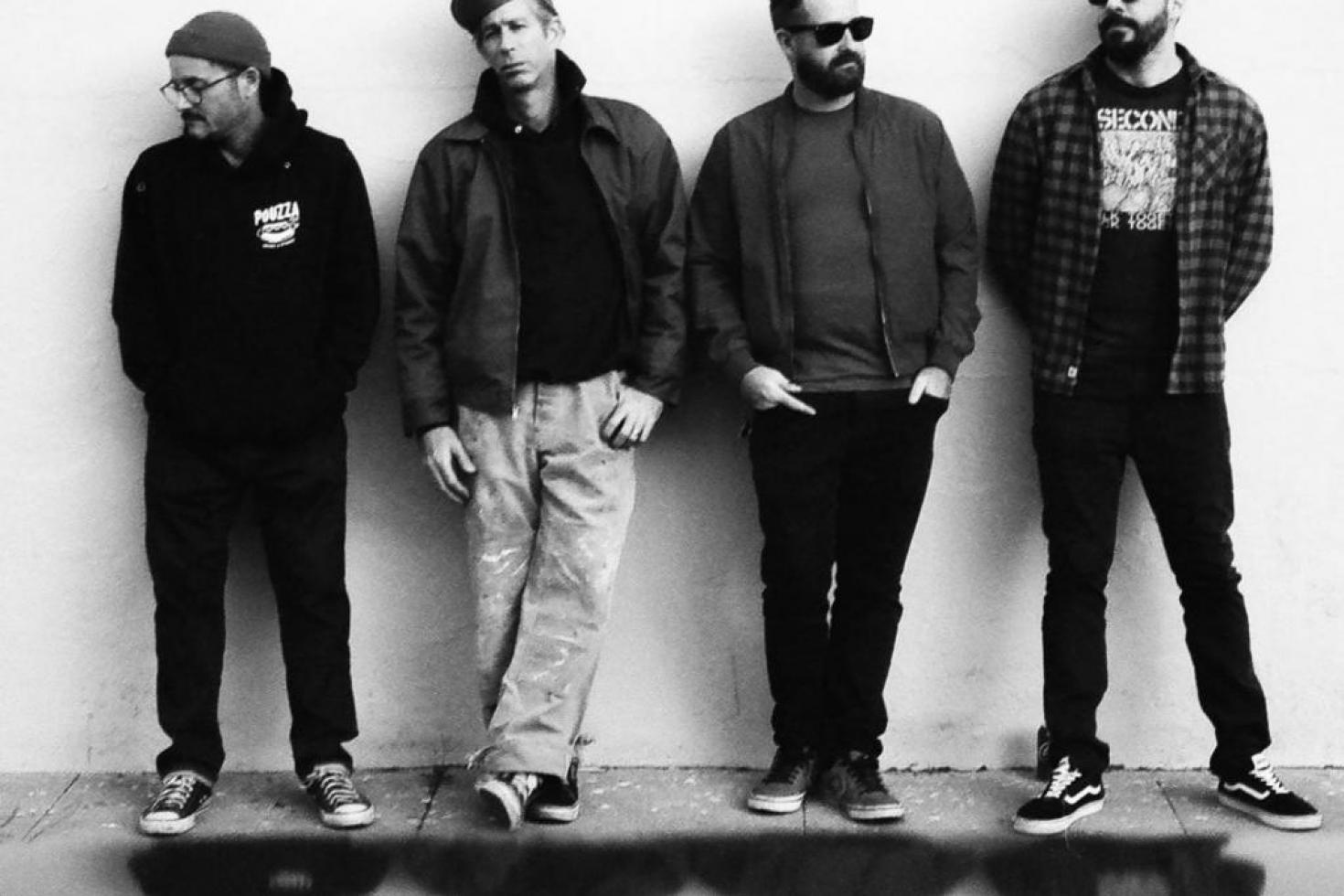 DFL (Dead Fucking Last, not to be mistaken for the Deutsche Fußball Liga or the Minnesota Democratic–Farmer–Labor Party) are back! The LA-based hardcore punk band recently released a new single called 'YRUDFL'. It is the first track from DFL's upcoming EP on Say10 Records and SBÄM Records. Produced by Greg Hetson, this will be the band's first major release since "Grateful", which was released on Epitaph in 1997. We recently got a chance to catch up with guitarist/vocalist Monty Messex and drummer Adam Gardner to talk about some of the bands that have influenced them.
The Germs – GI (1979)
Monty: The Germs were one of the first punk bands I saw live and they blew my fucking 16 year-old mind!  I played the shit out of this album on my mom's turntable. The songs are short and fast, and have a sound all their own. I love Darby Crash's growl and his lyrics are poetry. Pat Smear's guitar playing had a huge impact on me, especially the free form stuff he does on Shut Down. My favorite track is probably Maminal. That intro is one of the first things I learned to play on guitar.
Beastie Boys – Ill Communication (1994)
Monty: Ill Communication, along with Check Your Head, is I think the Beastie Boys at their best. The rap stuff the created is simply next level. I love the funky instrumental tracks too and the early 80s hardcore songs are amazing. Plus these records bring back a flood of memories of when DFL was on Grand Royal; memories of hanging around G-Son and just doing stuff with the boys. So many great tracks, but one of my faves is B-Boys Makin' With The Freak Freak.
Bad Religion – How Could Hell Be Any Worse? (1982)
Monty: This is probably one of Bad Religion's most underrated releases and I think one of their best. I had it on cassette and listened to the shit out of it. It's definitely one of my favorite early 80s hardcore albums to come out of L.A., or anywhere for that matter. I love the lo-fi recording, and the moshes are pure 80s hardcore. One of my fave tracks is probably Latch Key Kids.
Johnny Thunders – So Alone (1978)
Monty: No doubt about it, Johnny Thunders is my guitar hero. I practically worshipped his Les Paul Jr. is I mean, he's the reason I bought a LP Jr in the first place. He put out some of the best early punk with the Heartbreakers and of course he played lead guitar in the New York Dolls. But in my opinion, So Alone is his best album. Not to mention, Steve Jones and Paul Cook from the Sex Pistols play on  the album, plus it has the best cover of Pipeline ever!
The Bloodhound Gang - One Fierce Beer Coaster
Adam: I have always been a fan of hip hop and rock. If mixed together right you have a real party. Bloodhound Gang was one of the first bands I discovered that did this really well. They are known for the Mammals song but this album, One Fierce Beer Coaster is a real treat. If you love early 90s Hip Hop and alternative mixed. This is a must.
White Kaps - Cannonball Man
Adam: A quick 15 min and this album is done and yet, it still holds up to me. If you like a fast aggressive fun beer drinking good punk rock of a time. The White Kaps are always a great choice.
X Members - Down With The Average Joe
Adam: A local punk rock record shop to me at the time was Bionic Records in Huntington Beach. There, you can always count on the used bin, it didn't just have used albums. It also had promo items that the record store got, these usually had the bar code punched out. Flipping through that I saw this, I didn't know anything about it but the cover looked great. I bought it and I still have that CD in my truck to this day. Every song is great and this was the band that I said, I want to be a drummer. This guy rules. R.I.P. Gabby.
The Grabbers - The Hand You're Dealt
Adam: This is the first band I saw live. The Grabbers played in a parking garage and I saw a bunch of gross dudes pitting around a keg of beer. I was 10 and I wandered off from my family at a farmers market down the street in Seal Beach. I stood there and watch in awe and was immediately bit by the punk rock bug. This is where it all went downhill.