Features
on
Wednesday, September 27, 2017 - 16:09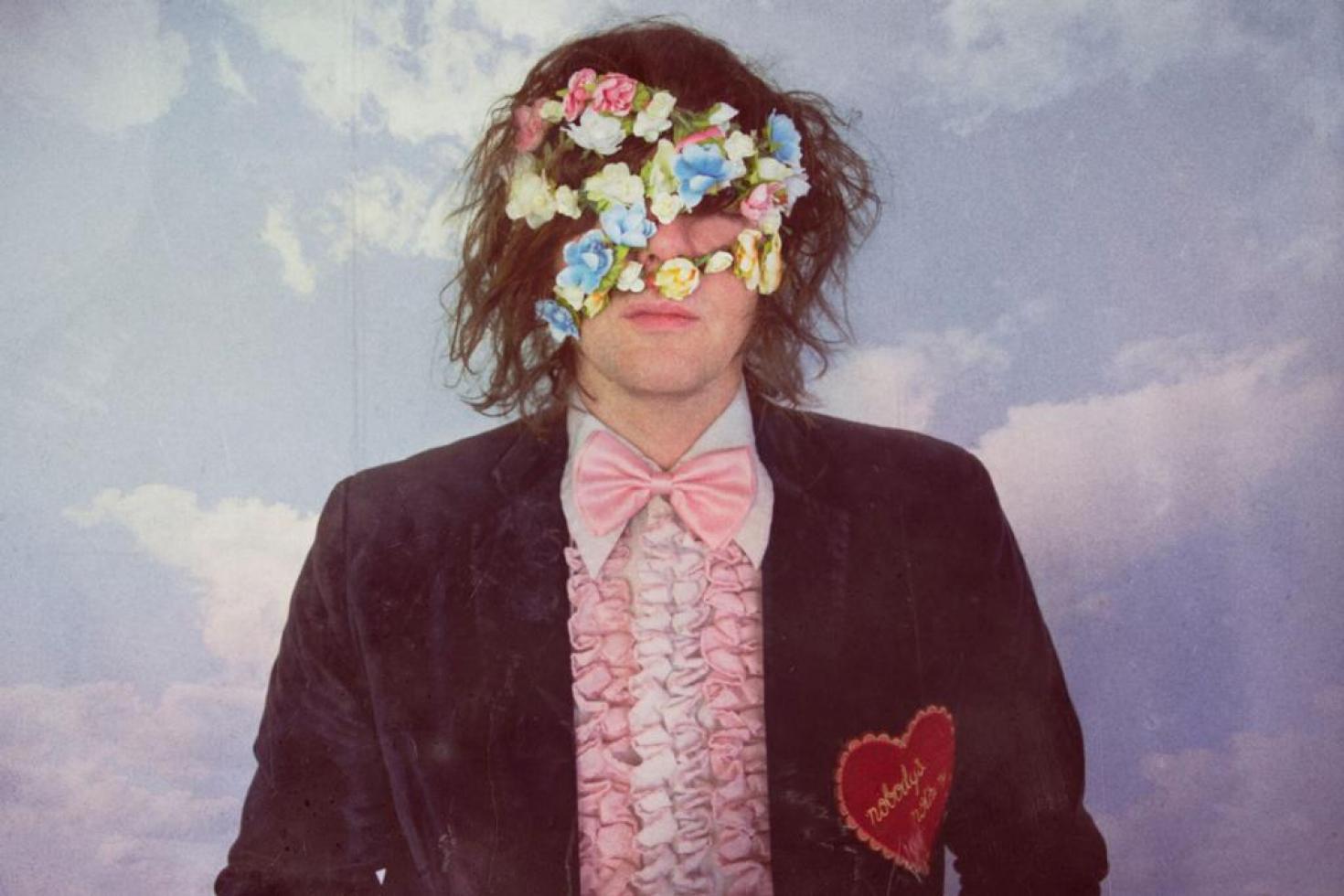 Beach Slang's James Alex doesn't like to sit still. That's why in between Beach Slang albums, he has reworked a couple of songs that he is now releasing under the Quiet Slang moniker. Quiet as in acoustic. With cello and piano. And no distortion. "We Were Babies & We Were Dirtbags" comes with stripped down versions of "Future Mixtape For The Art Kids" and "Bad Art & Weirdo Ideas" along with gentle takes on The Replacements' "Androgynous" and Big Star's "Thirteen". We talked to James about the project and his future plans. Of which there are plenty! (photo credit: Charlie Lowe)
PRT: In just three years, you released two 7-inches, two full-lengths, two covers EPs and now another EP with acoustic songs. Where's the fire?
James: I suppose I'm too dumb or too in love. Or maybe it's both. I don't know. This whole rock & roll thing—I just really dig it.
PRT: It's not just the sheer number of releases, but you are pretty much constantly on the road as well. How do you manage to keep things from becoming a drag?
James: Humor, booze and best friends.
PRT: Does your relentless work ethic have anything to do with the fact that maybe you feel like Beach Slang is your last shot at the whole music thing and you want to get the most out of it?
James: When Bukowski was asked to write his first novel, he turned the whole thing around in a week. His publisher asked him how the hell he did it and Bukowski said, "Fear." I suppose that's right about the same for me.
PRT: I've been a fan ever since you put out the first 7", but I couldn't help but feel that maybe "The Things We Do To Find People Who Feel Like Us" came a bit too soon after the first album. Did you feel like you needed to get another album out there that fast or is that just the way it turned out?
James: I just write when the writing comes. Who knows when that stuff is going to split, you know? "A Loud Bash Of Teenage Feelings" has been out for a year. I'm guessing it'll be at least another year before the next full length comes out. I guess that's the deal, right?—that there's no real plan. We just do things when it feels honest, when it feels charged. I'll get some things right. I'll mess a lot more up. That's something I dig a whole lot about rock & roll—it was never wired to be perfect. 
PRT: Did Flexner and Gallego leaving the band, have anything to do with where the idea of Quiet Slang came from? Is there something new you learned about your own songs after breaking them down to acoustic songs?
James: Not a bit. The whole Quiet Slang thing started because of two things: (1) my NPR Tiny Desk Concert and (2) my adoration of Stephin Merritt and The Magnetic Fields. I don't know. There's something fearless about tearing away volume. I learned they hold up. And that reversing the right sections sounds surprisingly lovely.
PRT: It looks like 2018 will be another busy year… is it true that there will be a Quiet Slang full-length early next year? And if so, is that mostly reworked Beach Slang songs or will there be more covers as well?
James: It's absolutely true. And I'm chomping to throw it into the world. The aim is February 2018. It's ten Beach Slang songs, with every release being represented. I don't know, man. I've never been so satisfied with something I've made. It feels good to still be able to knock yourself over a bit.
PRT: I already mentioned the two covers EPs and the Quiet Slang EP also comes with covers of Replacements and Big Star songs. Do you just find them fun to do or is it more the idea to get a new generation curious about the likes Big Star, Ride and Dramarama?
James: It's a whole lot of both. I mean, anyone that connects with the stuff I write, I want to sort of say, "Look, if you dig this, here's where it came from. This stuff is the real stuff. It's the blueprint. Dig in."
PRT: I read that there will also be a new Beach Slang album next year… can you already tell us something about that? How is it shaping up? And what is it like working on new songs with two new faces added to the line-up?
James: Beach Slang is an interesting animal. I mean, writing to me is a very solitary process. It's not really affected by who I'm playing shows with. It keeps the sound consistent. I suppose I need the freedom that isolation gives. It offers a strange bravado I wouldn't otherwise have. So, yeah, it's coming along. I've got about half of it written and it feels like a well-charged banger. I mean, making the Quiet Slang record really cracked something open in me. New chord voicings, weirdo harmonies, experimental thinking—that stuff is definitely dripping into what I'm writing for LP3. Avant garage schlock or something like that.