Features
on
Saturday, June 5, 2010 - 00:00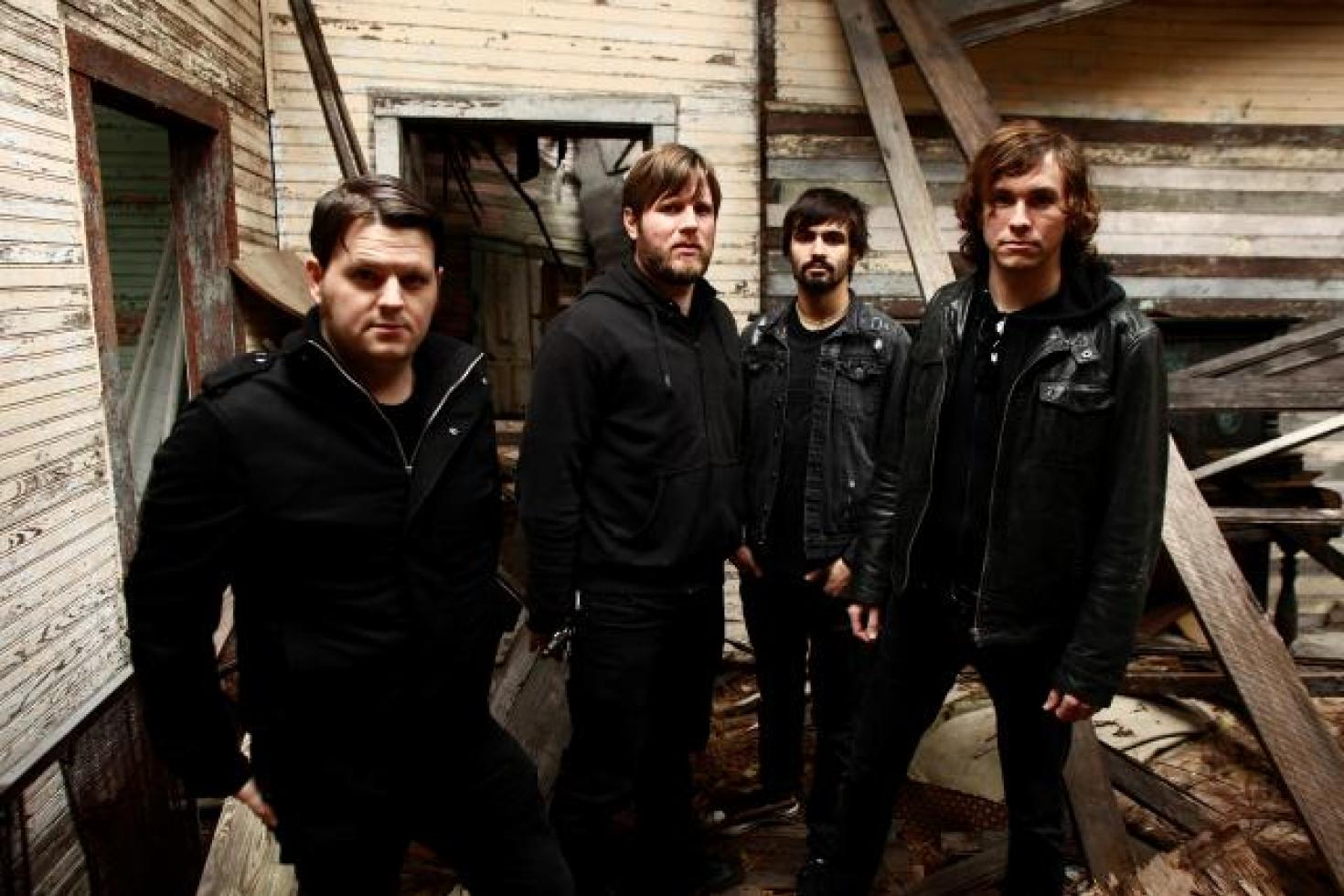 Against Me is back with a new album called "White Crosses". It's their second for a major label and the second one they recorded with Butch Vig and it's easily as good as "New Wave". Fans can rejoice but not before they've read tour interview with Andrew Seward whose response are like Against Me's songs: short and to the point.
PRT: You guys are from Gainesville which happens to be where i'll be in October to attend the Fest. What other should I definitely check out while I'm there?
Andrew: For Good Eats: Reggae Shack, The Lunch Box, Virtually Cuban, and La Tienda. In my opinion we have a lot of good places to eat. For hanging out/Bars: Common Grounds, Palamino, or The Top.
PRT: While looking into my trip to Florida, I came across the Holy Land Experience. It blew my mind that there's actually a Christian theme park in Orlando. Have you ever been there or heard about it?
Andrew: Heard about it. Seen it on the Bill Maher movie. Definitely haven't been there! Would be fun to go though. Has to be way more fun than Disney. Disney doesn't have a mock play of nailing christ to the cross. Intense!
PRT: You just got back from a European tour… how did the crowds respond to the new material?
Andrew: Really good response. They know how to download. They've had the record for a while.
PRT: And you're going out again in a couple of days with Silversun Pickups. A great band, but not so much an obvious choice for you guys it seems. How different do you expect it to be different from say playing with a band like Dead To Me?
Andrew: I don't really know. Never really expect things to be different than other shows. People like music and going to shows. It's not like people who like Silversun Pickups have three arms and two heads.
PRT: Helping out on tour now is Hold Steady keyboardist Franz Nicolay. How did you get him to join you guys?
Andrew: Franz has been a friend of ours for around 8 years or so. We've done some touring with his old band The World Inferno Friendship Society and he's played with us on occasion. We asked him he said yes. He's our buddy.
PRT: I read that Tom became a dad not too long ago. I don't know if anyone else has a family as well… but how much of an impact do things like that have on a band who spends a lot of time on the road?
Andrew: Got me. We're touring just as much as we ever have.
PRT: You have a new album coming out called "White Crosses". It's once again a great album that's short and to the point with catchy, energetic songs. I don't really have any favorites yet but I was wondering if there is any one song that sticks out for you personally?
Andrew: I have a new favorite song almost every time i listen to the record. Right now I'm really liking Bamboo Bones. I also like saying Bamboo Bones.
PRT: The album cover is a bit of an eyecatcher… how did you come up with it and did you already get any comments about it?
Andrew: That's all Tom and Steak Mt.. My mom thought it was interesting.
PRT: "White Crosses" is the second album on a major label and the second one you recorded with Butch Vig. Seems like you're feeling right at home in the big leagues. With so much possibilities and options at your disposal, it made me wonder if you feel more free now than before on an indie label?
Andrew: I don't know if 'free' is the right word. We're extremely lucky (and grateful) that we are able to work with Butch. He has become a great friend to all of us. Nothing but respect for the man. I also don't know if I really answered the question. Ha.
PRT: With titles like "Suffocation", "High Pressure Low" and "Rapid Decompression" one might get the impression that there's a lot of pressure going around. Is that something you run into?
Andrew: There's always pressure to play the best show possible. Always.
PRT: Obviously there will be a fair amount of touring going on the next couple of months… do you already know what you'll be up to after the summer tour with Silversun Pickups?
Andrew: Definitely a lot of touring. Europe Fests after Silversun. Canada, Europe, Australia, hopefully Japan. That will probably take us to the end of the year. Tour, tour, tour.....