Upcoming Releases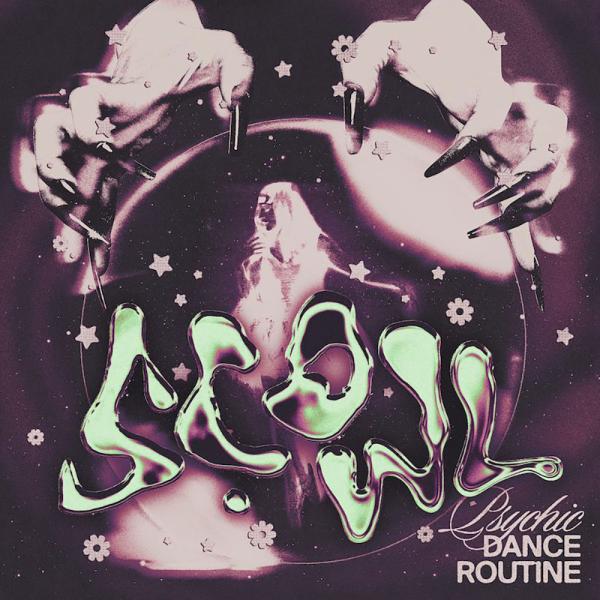 on
Thursday, February 9, 2023 - 19:35
Following a break-out year, Santa Cruz, CA band Scowl have announced the upcoming EP, Psychic Dance Routine, set for release April 7th on Flatspot Records. Recorded and mixed by Grammy nominated producer Will Yip (L.S. Dunes, Turnover, Soul Blind), the EP finds Scowl continuing to push the boundaries of their sound and artistic presence, now laying somewhere between hardcore and alternative. Lead single "Opening Night" is a perfect example, marrying edgy melodies with dynamic riffs. Vocalist Kat Moss' delivery sounds more fiery than ever, singing on most of the track before heading into a frenzied growl. The video for the song, directed by guitarist Malachi Greene, sets the EP's thematic stage, driven by a mystifying performance.
Speaking on writing "Opening Night", Kat stated:
"'Opening Night' is a song I'm particularly excited about because I really worked on this song's structure with the boys in the band. I felt inspired by early 2000's indie rock songs written by bands like The Strokes and Vampire Weekend. Lyrically this song takes a pretty literal stab at my experience of feeling jolted from stage to van, and back again, every single night. I also had experiences on tour where I was seeing faces in the crowd that belonged to people from my past, and it was pretty shocking."
Scowl has quickly made a name for themselves as one of the most vivid and hard-working acts in the rock world. Since the release of their debut album, How Flowers Grow in late 2021, the band has become a powerful force to be reckoned with. Lauded for its reality-driven, aggressive blend of hardcore-punk, the critically-acclaimed album opened up new doors for the band, including a non-stop touring schedule. On Psychic Dance Routine, Scowl move far beyond the confines of what a typical "hardcore" band is considered, creating innovative song structures and personable lyrics. Their ability to be genre fluid intersects with their up for anything attitude, whether that means playing in a fast food drive-in parking lot or hitting the stage at Coachella. It's all just part of the plan for the ever-evolving band that is Scowl.
Psychotic Dance Routine track list:
Shot Down
Psychic Dance Routine
Wired
Opening Night
Sold Out