Upcoming Releases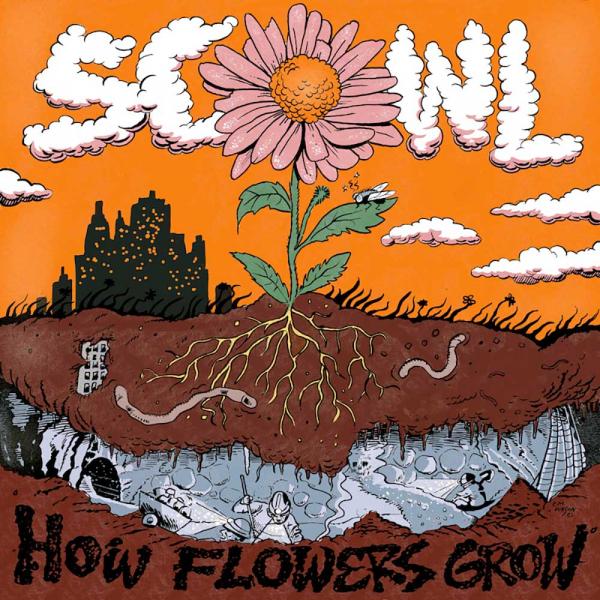 on
Wednesday, September 22, 2021 - 20:22
Santa Cruz-based hardcore punk band Scowl has released a pummeling new single and video "Bloodhound". The song will be featured on their upcoming LP How Flowers Grow, out November 19th on Flatspot Records. Clocking in at just over 90 seconds, "Bloodhound" is a breakneck exploration of punk sensibility with a vicious, angular edge. The band hurtles through the performance while remaining in complete control of the chaos, perfectly supporting the fiery vocal performance from lead singer Kat. The video reflects the band's strong-willed sense of style; emphasizing their individual aesthetics alongside their ability to eschew genre expectations as a formidable musical unit.
The band has this to say about their new single:
"This song in our opinion was the perfect introduction to the record. With the drums really driving the song and setting the tone,  I like to think the vocals cut in well. I'm writing about people not minding their business, it's just a really pissed off song overall! We wanted to show how people judge us for whatever reason and don't mind their business. Throughout the video you see people either judging, bullying, or being rude in some way shape or form. Then at the end we win them over and they are watching while we do what we like being ourselves."
The ten songs on How Flowers Grow could be a masterclass in how to write authentic, heartfelt punk and hardcore without losing the sense of youthful enthusiasm and fun that makes the genre compelling to begin with. The lyrics are delivered with a biting sense of anger and cynicism, dealing with everything from personal betrayals to socio-economic strife. You'll hear sonic inspiration from groups like Black Flag, Justice League, Negative Approach, The Rival Mob, and even New York Dolls, all delivered with a fury and intensity that makes Scowl one of the most exciting bands of their era.
How Flowers Grow track list:
Bloodhound
Dead To Me
Pay Privilege Due
Trophy Hunter
Seeds To Sow
Idle Roaring Room
Fuck Around
Roots
Four Walls
How Flowers Grow