Upcoming Releases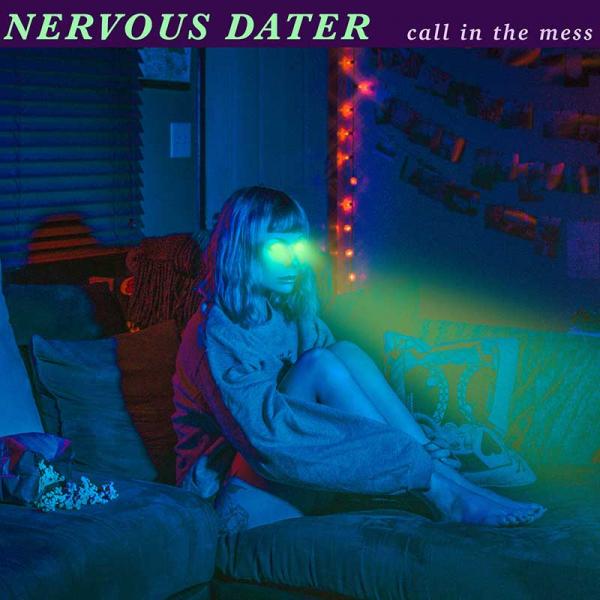 on
Sunday, February 14, 2021 - 17:51
Call In The Mess, the new album from NY's Nervous Dater, is a bashing collection of gritty, major key punk rock. As a precursor, the band shared "Tin Foil Hat," an aggressive take on running away from toxicity and giving no f*cks about what anyone has to say about your choices. It's heavy on the eclectic and fuzzed-out guitar riffs, purposefully repetitive vocals to punch in that angst, and overtly anthemic.
Call In The Mess is just like life these days: messy, exhausting, expensive, and violent. But when three friends––vocalist/guitarist Rachel Lightner (she/they), bassist Kevin Cunningham (he/him), and drummer Andrew Goetz (he/him)––put their broken brains together, something kinda joyful can be made out of the mess.
Lightner, Cunningham, and Goetz recorded Call In The Mess between May and December 2019 at Lorenzo Wolff's Restoration Studios in Brooklyn. Rather than taking extended time off from their jobs, the band members would stop in to chip away at parts with Wolff on weekends and after work. Additional guitar tracking was completed by collaborators Nick McGowan-Filippi and Zach Fischer. Writing for the record is split between the three, which gives Nervous Dater its greatest strength: it isn't a single person's manifesto, but the product of three perspectives and lived experiences combined to create something better than their surroundings.