Upcoming Releases
Where Did All My Friends Go?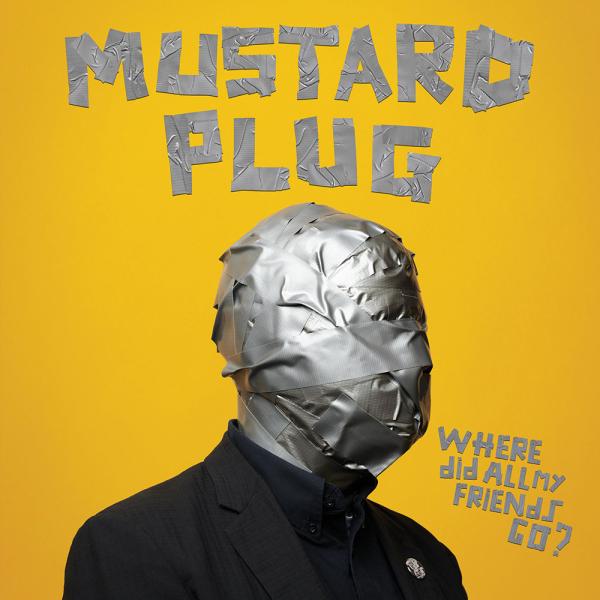 on
Tuesday, August 8, 2023 - 21:29
Grand Rapids ska-punk legends Mustard Plug have announced that they will be releasing their 8th studio album titled Where Did All My Friends Go? on Friday, September 8th. The band will be joining the ever growing and exciting roster of Bad Time Records who have carefully cultivated a community around all things ska over the last five years. Once again, Mustard Plug have teamed up with Bill Stevenson and Jason Livermore at the infamous Blasting Room to produce an album that captures everything that has made Mustard Plug a fan favorite over the last 30 years. On their lead single, "Fall Apart", Mustard Plug weave catchy upstrokes with a rhythm section that feels heavily inspired by new wave and boy does it feel refreshing. "Fall Apart" is available on streaming platforms today and Bad Time Records have launched vinyl preorders for Where Did All My Friends Go? that you can find here. Mustard Plug will be touring in support of Where Did All My Friends Go? throughout the rest of 2023 and will be linking up with Toasters, Half Past Two, Matomska!, Big D and the Kids Table, The Slackers, and Stop the Presses on select dates.
No band embodies the spirit of modern ska music the way Mustard Plug does; relentlessly dedicated to the craft, to their scene, and to a lifetime of playing music purely for the love of it.  They've seen the 'waves' come and go, and through the best and worst of times have stayed true to themselves and to their fans while keeping a consistent touring schedule for 30+ years.
"Where Did All My Friends Go" finds Mustard Plug creating the most powerful, proficient, and flat out fun songs of their career... no small feat with an 8 album discography full of classics.  You can hear everything that has made the band loved and revered throughout their history distilled into these 13 new tracks, along with a proficiency and polish that could only come from years of experience and the production expertise of Bill Stevenson (Descendents, ALL, NOFX, Rise Against).
You might call this new record a 'return to form' from that way it captures Mustard Plug's youthful energy and excitement, but make no mistake that Mustard Plug has never left.  They've never deviated from their mission to show how important, relevant, and fun ska punk can be, and their new record makes it clearer than ever why they're able to continue whipping audiences into a frenzy around the world.