Upcoming Releases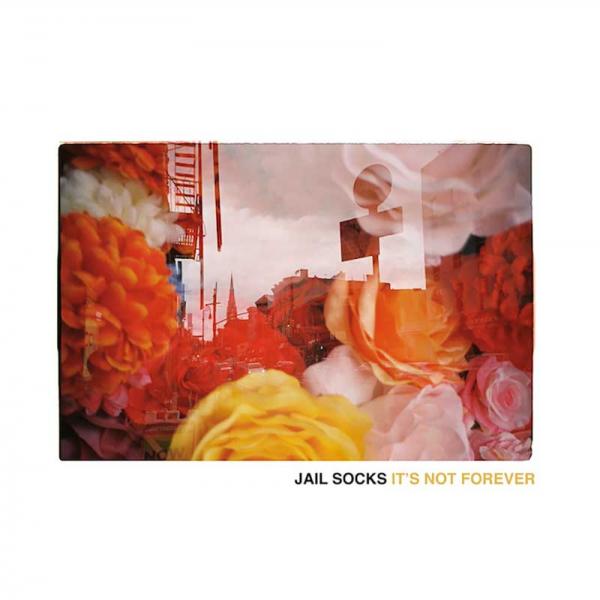 on
Friday, September 20, 2019 - 20:28
Native North Carolina emo rock band JAIL SOCKS will release their new EP, It's Not Forever, on Friday, September 27th.
 
JAIL SOCKS might not have been around for a long time, but the Charlotte, North Carolina-based trio has managed to quickly rise through the ranks of the East Coast DIY scene with their guitar-driven brand of melodic punk. With only a split 7" and two-track EP to their name, the band inked a deal with No Sleep records two months after embarking on their first full U.S. tour. As a result, the band's new EP, It's Not Forever, is brimming with the kind of fresh-faced punk that's rooted in East Coast basements and dripping with 20-something nostalgia.
 
It's Not Forever is truly a product of the road. With demos in hand, the band met James Bauman and Justin Calaycay of DLM Recording Studios during their first major run, then enlisted the duo for a marathon, five-day recording session. As the afternoons stretched into the early hours of the morning, the trio perfected their sophomore EP with six driving, guitar-heavy tracks that highlight the hopeful indecision of growing into your adult skin. Unlike the outfit's exhausting studio sessions,  It's Not Forever's lead track "Poplar Avenue" is an effortless single doused in the energetic nostalgia of missing a life you're glad you're no longer living.
 
"[Our single] "Poplar Avenue" is basically me recounting a rough time in my life when I wasn't hanging around the best people and wasn't making the smartest life decisions, but finding the good in all the bad things that happened and learning how to move past it all without resentment," said singer/guitarist Aidan Yoh.
 
While Jail Socks might not be forever, the band are certainly making the most of the time they've got. It's Not Forever drops on September 27th via No Sleep Records.
Track listing:
Jake Halpin
Parting Words
Poplar Avenue
Sunlight
Freshman Year
Steering Wheel