Upcoming Releases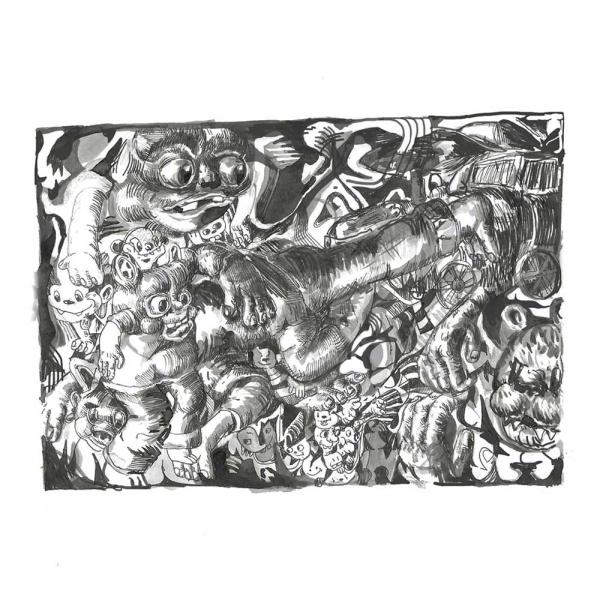 on
Monday, April 10, 2023 - 15:56
Gumm have announce their debut album, Slogan Machine, due out May 19th from Convulse Records! Hailing from Chattanooga, TN, the band traffic in a highly engaging blend of unhinged punk, inventive post-hardcore, and full-on hardcore stomp that's sure to perk the ears of any fan of aggressive music.
To mark the announcement, Gumm have shared the album's dynamic title track, "Slogan Machine" along with its accompanying music video. The new song pivots on a dime between razor sharp verses and a surprisingly melodic chorus as vocalist Drew Waldon laments the growing culture of judgement and bad faith distortions that seems to omnipresent in everyday life.
Since forming in 2018, Gumm have been releasing a steady stream of promising EPs, and now Slogan Machine finds the band creating their most impressive work yet. Recorded by Jarrod Gee, the record's eight songs are chalk full of adventurous riffs and heavy bass lines that perfectly tee up Waldon's memorable lyrics. "I feel like there's a certain lack of self-awareness and empathy overall right now when it comes to people of differing opinions and ideals," he explains. "The folks being the loudest generally prefer to reach for quick, easy talking points and slogans to bark at one another, rather than do the work to actually affect change." But despite all of the frustration on Slogan Machine, there's also an optimism buried within–a desire for something more. With equal parts vitriol and conviction, the album tapps into an innate connection to humanity that can't be fully undone, in spite of the powers-that-be who seek to take advantage of all the chaos and division.
Slogan Machine track list:
No Frontier
Slogan Machine
Give You Back Your Youth
Free
Mirror
Crowded Mind
New World Grows