Upcoming Releases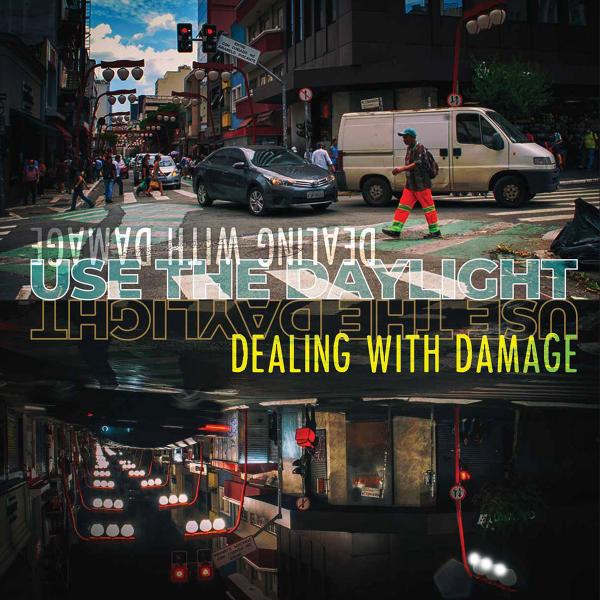 on
Wednesday, November 30, 2022 - 11:22
Dealing With Damage are a post-punk band from London who have spent more of their collective lives than is advisable playing in bands like Sink, Done Lying Down, K-Line and Jerry Built to name a few. Since their formation in 2015, they have shared stages with the likes of Soulside, Moving Targets, Messthetics, Diaz Brothers, Danger!Man, Ruts DC amongst many others and released their debut album 'Ask The Questions' on Little Rocket Records in early 2020, just as the pandemic hit. Despite being robbed of the opportunity to play live, like most bands, they used the down time creatively and are now getting ready to release their second album 'Use The Daylight', written and recorded in the midst of the pandemic and subject to all of pitfalls and challenges that that entailed.
Recorded in various sessions between 2020 and late 2021 at No Recording Studios with John Hannon and then with Pat Collier at Perry Vale Studios, 'Use The Daylight' delivers a broader collection of sounds and styles than featured on their debut album as Dealing With Damage develop musically and lyrically; keen to push the boundaries whilst retaining as articles of faith, the punk rock energy and zero bullshit attitude of their previous releases.
The first single from the album is released today and is titled 'John's Gone'. It's a tribute to DWD producer and friend John Hannon, who suddenly passed away in 2021, having already recorded 50% of the material on 'Use The Daylight'. The members of Dealing With Damage had all worked with John many times over the years in various bands and had formed a close bond with him both musically and personally. His unexpected passing came as a huge shock and left a gaping hole. His sessions were always relaxed, creative and fun and he had a never-ending cache of wonderful stories. 'John's Gone' is the band's take on what made him unique and why they loved him so much. It's one way that Dealing With Damage is able to say thank you to him for all the amazing times and pay tribute to a genuine creative force.
'Use The Daylight' will be released January 27th 2023 on Little Rocket Records (pre-order) and Dealing With Damage will support Girls Against Boys in Nottingham at The Boat Club December 2nd and The Garage, London December 3rd.
Use The Daylight track list:
Sunrise
Walking Backwards
Instrument
Bigots vs The Mad Professor
Rinse Repeat Rinse
Keep Moving
We Make Bombs To Feel Safe
Letter From Yootha
First They Ignore
Liberez Wayne Kramer
Johns Gone
Seek Shelter
Write It Down
May I Help You
Sunset