Upcoming Releases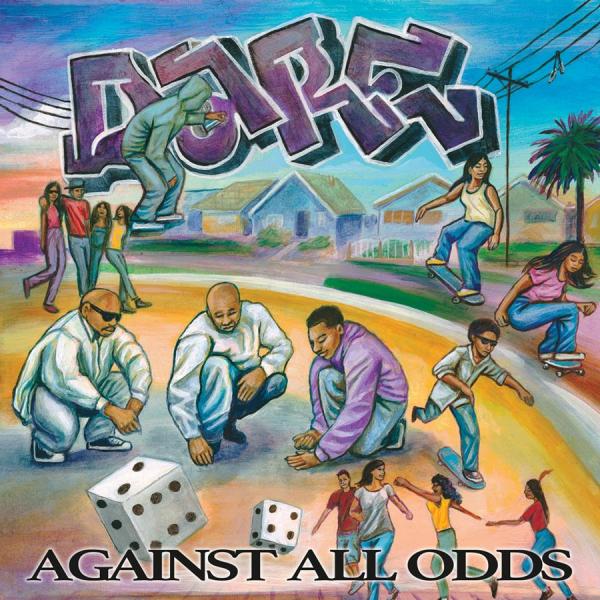 on
Wednesday, June 16, 2021 - 21:56
With a reputation established by such seminal bands as Adolescents and Uniform Choice decades ago, Orange County, California, is known as a breeding ground for superb hardcore punk. Specializing in an intense sound that is as deliciously intense as it is infectious, DARE is a group carrying on that tradition today.
Their debut album for Revelation Records, Against All Odds (due out on August 20th), is a profoundly personal record.  Vocalist Angel Garcia, who co-founded DARE in 2017, confronts the brutality that minorities have increasingly have faced in America in recent years. "For the last 3 years, I lived in a place where I felt uncomfortable simply for the color of my skin, and the toll it had on me was something I didn't know I had until I moved away."  He continues, "There's a song [on the album] that is pretty much about that and the perpetuation against my people and others alike. It's a feeling like you don't have a voice after seeing the constant violence against, and unjust killings, of people of color."
DARE have also contributed a massive straight edge anthem on Against All Odds, another conviction the band holds close.  "Most of the other songs we have pertaining to it are never so straight up, but 'Different Method' is all about our dedication to straight edge and being in your face. It's one of my favorite tracks on the LP." Garcia goes on, "The songs about being straight edge and how proud we are to be a straight edge band. It may not be for everybody but it's 100% for us. Navigating through life with a different method."  Featuring a guest performance from MOVEMENTS singer Patrick Miranda, DARE pulls no punches on Against All Odds' first single.
No overview of DARE would be complete without mentioning their mutual love for skate culture. "Everyone in DARE skates, and it's our thing on tour," Angel says. "Every new city we are in, the first thing we always do is look up the nearest skatepark. Anaiah [Lei, drums] is sponsored by Heroin Skateboards, and I've been skating my whole life and got completely submerged into hardcore from working at Programme Skate & Sound in Fullerton."
With Against All Odds finally hitting stores, there's no question Garcia — alongside Aaron McQueen (bass) and Anaiah Lei (drums) as DARE—  are comfortable in their skin. "We're not afraid to sound a little out there and do our own thing, and we never have been. We represent the Straight Edge and all the people of color out there. Everything this band is would be nothing without our friends and I mean that from the bottom of my heart."
Track listing:
OC Slam
V.O.T.
Never Yours
Different Method
Synthetic Love
Neglect
Dare2be
Better Off
Hard to Cope
All I See…
Fed Up