Upcoming Releases
This House Is Too Big, This House Is Too Small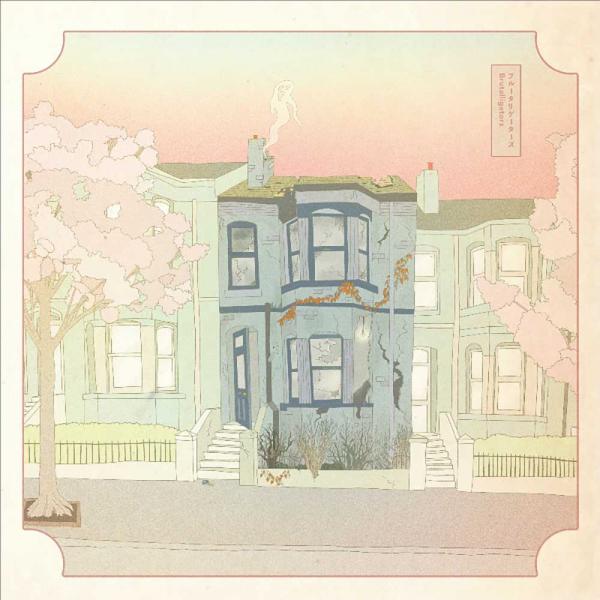 on
Sunday, September 5, 2021 - 17:52
After the release of their single, Coffee & Codeine, in July, Brutalligators are back with another single taken from their debut album, This House Is Too Big, This House Is Too Small. Set to arrive on all streaming platforms on November 5th, the LP will be released on limited edition vinyl in early 2022 through Beth Shalom Records.
The Hertfordshire based pile of limbs, Brutalligators, formed in the dying embers of 2016 by vocalist Luke Murphy, guitarist Paul Wade, bassist Simon Lee and drummer Rhys Kirkman. Taking cues from midwestern emo bands like The Promise Ring, high-energy punk like PUP and heart-on-sleeve Australian indie like The Hard Aches, Brutalligators mix it together to play energetic and happy sounding songs about heartbreak, life going wrong and all of the injustices in the world today.
Produced by Tom Hill (Muttering, Death Goals, Modern Rituals) in 2020, the brand new single, This House, was written in the middle of the last family holiday of Luke Murphy's marriage. He discussed, "It was before I knew that the relationship had ended, but I was already scrambling to try and pick up the pieces, knowing full well that I'd already driven it into the ground."
Discussing the song in more detail, Murphy continues, "This song went through a few iterations while recording, starting off as a back and forth argument (with Lily Rae from Fightmilk providing the other side of things), but we ended up trying to make it reflect the internal monologue that went through my head that whole trip, at times manic, ferocious and desperate, at times utterly hopeless. That feeling of something sliding through your fingers and you can't hold on any longer. You can still hear some of Lily's parts in the gang vocals and the outro. The final piece of the puzzle was adding Tom Hammond on trumpet, which lifted the track to whole new level."