Upcoming Releases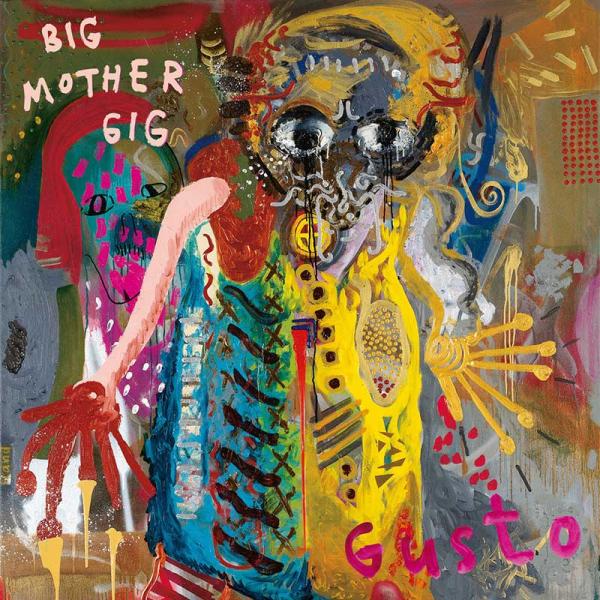 on
Friday, February 5, 2021 - 17:45
Milwaukee-bred/LA-based indie rock band Big Mother Gig are excited to announce the Friday, April 30 release of its brand new full-length album titled 'Gusto'. A celebration of sobriety, 'Gusto' is first and foremost a recovery record. "I celebrated my first year of sobriety alone over a stormy Spring weekend in a desert cabin with some recording gear," frontman Richard Jankovich recalls. "The album just flowed out of me–13 songs over three days. I wrote from morning until night and it was cathartic." Addressing family, marriage, addiction, anger, serotonin, despair and, ultimately, hope, 'Gusto' is a wide-ranging, emotional journey that focuses on second chances.
Cloaked in guitar-driven catharsis and featuring guest vocals from Leah Wellbaum of Slothrust, the new single, "The Underdog," refers to Jankovich himself but is an ode to his wife who never left and helped him through a life of high-functioning alcoholism and disappointment. She helped uncover his trauma, addiction and overall issues. Jankovich says he's lucky she stuck with him–he kept thinking about how she "wants him to win" and it reminded him of the Bad News Bears, especially with Walter Matthau's drinking.
Written by music vet Richard Jankovich and performed by Michael Datz, Albert Kurniawan, Micah Lopez as well as Jankovich, 'Gusto,' the forthcoming album from LA's Big Mother Gig, was originally going to be titled For Those About To Rock Bottom, a sarcastic reference to a rock band learning to sober up. Continuing with this creative thread, Big Mother Gig recorded the album that would go on to be mixed by Dan Long (Local Natives, Spiral Stairs) and mastered by the legendary Howie Weinberg (Nirvana, Spoon, The White Stripes).
Track listing:
The Underdog (feat. Leah Wellbaum of Slothrust)
The Doctor Will See You Now
My Unveiling
20 Miles
Sober Man's Test
Overcome With Shadows
High Functioning
Drawn With Broken Crayons
Past The Sun
Forgotten For Years
That Day
Running Rivers
Something About Fire