Album Reviews
V/A –Fat Music vol. 8 : Going Nowhere Fat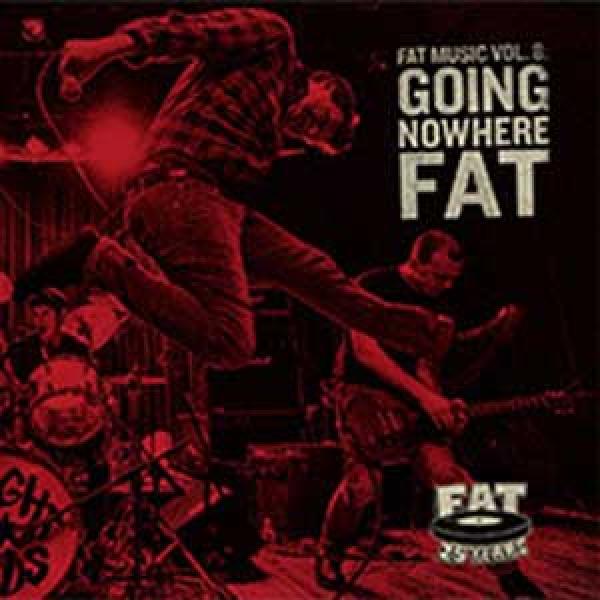 on
Wednesday, August 12, 2015 - 19:25
For 25 years now Fat Wreck Chords has been a household name in the punkrock scene and has been responsible for some of the best punk albums around. If that isn't a reason to celebrate, then I don't know what is. Besides a bunch of 25th anniversary shows featuring a badass line-up, Fat Wreck is also bringing back their Fat Music series. Let me explain what that entailed…
Nowadays, bands rehearse once and have an Instagram, Facebook, Twitter and Tumblr account two hours later. Back in the day - let me put on my old man pants here for a second - before the internet took over, songs weren't just a mouse click away. We actually had to drag our asses to record stores and spend several hours there in order to find out about all the newest, coolest bands. In order to speed up this tedious process, labels released things called compilations featuring all of the bands on their roster.
Back to "Going Nowhere Fat"… this one comes with 25 tracks and gives you a nice overview of Fat Wreck's current roster. From the stalwarts of Lagwagon, Mad Caddies and Snuff to more recent signees as toyGuitar and Bad Cop/Bad Cop, they are all on here. It's a shame that there aren't more previously unreleased tracks on here, but 6 out of 25 ain't all that bad. Western Addiction, Swingin' Utters and a demo of a NOFX song are all unreleased, whereas Night Birds, PEARS and Leftover Crack contribute a song from their upcoming albums.
Saying that this is one of the best label compilations to have been released in quite some time would not be stretching the truth. Then again, it's also one of the only label compilations to have come out in quite some time, so that might still not say that much. But hey, it's cheap as fuck and comes with plenty of good punk rock tunes… might as well pick it up!