Album Reviews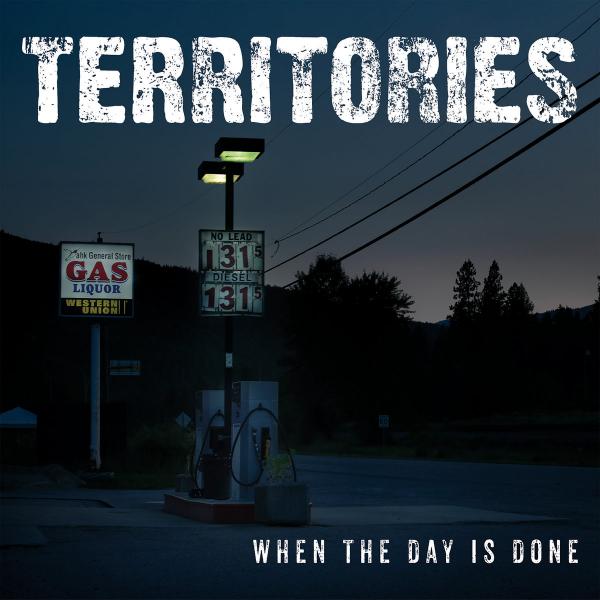 on
Thursday, July 2, 2020 - 17:34
If you liked Territories' 2018 self-titled debut, then - holy crap - are you going to like their new EP!
On 'When The Day Is Done,' the Calgary, Alberta based band takes things to a whole new level with six badass punk rock songs that are passionate, energetic and even kinda soulful. Think Stiff Little Fingers with some Bouncing Souls sprinkled on top.
If you kept track of the band since the release of their debut, you will probably recognize three of the songs on here seeing as 'Defender' and 'Quit This City' were already released together while 'The Lockdown' (not corona-releated but about the benefits and pitfalls of lockdown drills at schools) came out late last year as a standalone single.
The new songs are no slouches either. Opener 'Second Son' comes at you with a solid guitar lead and a whole lot of urgency, 'SOS' harkens back to the band members' roots in streetpunk band Knucklehead while 'Welcome Home' is probably my favorite song on the EP. Which is saying a lot if you have heard the anthemic 'The Lockdown' and the melancholy 'Quite This City'.
Six songs. Seventeen minutes. All the hooks, melodies and insightful lyrics you could possibly hope for.
Track listing:
Second Son    
Defender    
SOS    
The Lockdown    
Welcome Home    
Quit This City