Album Reviews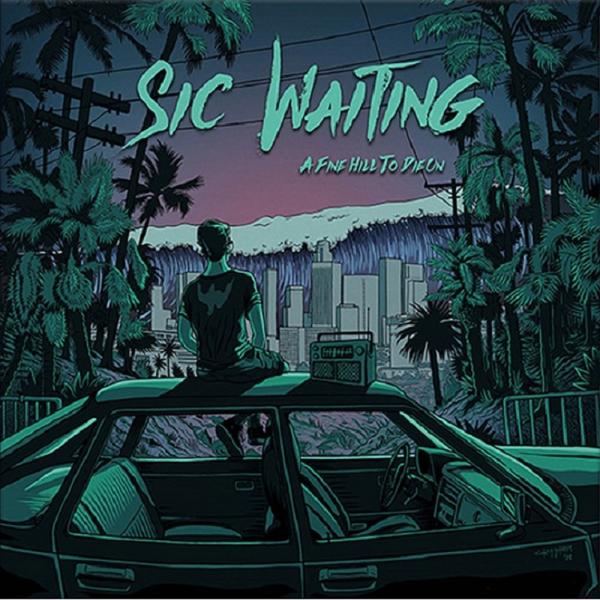 on
Friday, November 18, 2022 - 17:01
With an album title that pays homage to the sounds that defined melodic punk rock in the 90's, Sic Waiting are back at doing what they do best on 'A Fine Hill To Die On'.
The Oceanside, CA band around Jared Stinson has seen its share of line-up changes over the years, but with the help of Jason York and Daniel Bubert, two veterans of the SoCal music scene, Stinson has managed to churn out another set of punk rock tunes that will make you think of Rise Against, No Use For A Name and Strung Out and everything in between. Produced by Cameron Webb (NOFX, Pennywise, Motörhead), 'A Fine Hill To Die On' packs a dozen slices of prime punk rock in just over half an hour. Whether it's the aggressive opener 'Uncommon Veins', the poppy Menzingers vibe of 'American Hearts', the metallic riffage of 'Here's To You' or the Junction 18-reminiscent 'Good Things', there is an awful lot of good stuff to check out on the band's first new album since 2015's 'Derailer'.
If this should turn out to be the hill that Sic Waiting dies on, then at least they went out with a bang.
A Fine Hill To Die On track list:
Uncommon Veins
American Hearts
Bad Times
Neon
One Fell Swoop
Good Things
Here's To You
Life On Fire
Sociopsycholinguistic
Stayed Up Late
Fireworks
Back To The Sound