Album Reviews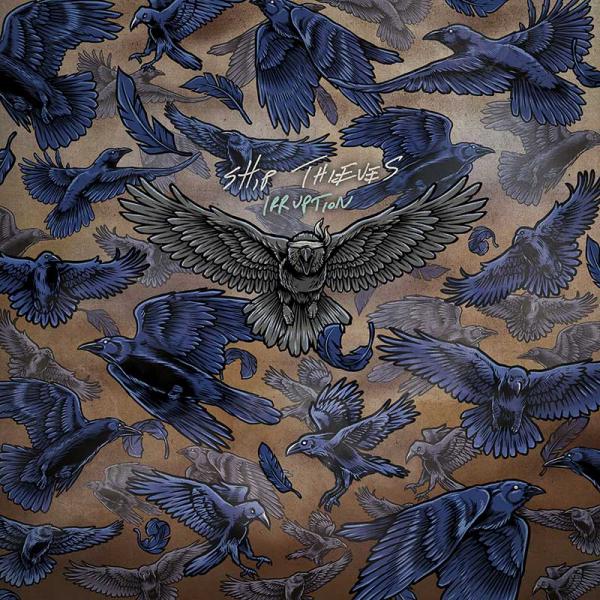 on
Sunday, March 14, 2021 - 11:07
Recorded almost three years ago, Ship Thieves' new album, 'Irruption,' is finally out on Chunksaah Records, the label founded in 1993 by The Bouncing Souls.
The band's follow-up to 2016's 'No Anchor' and fourth full-length overall, feels instantly familiar the second opener 'The Embers Of Enlightenment' bursts out the speakers. To borrow from Chris Wollard's other band, there's just something about those trusty chords that feels like coming home.
Fronted by Chris Wollard (Hot Water Music) and rounded out by veterans bassist Chad Darby (Samiam), guitarist Addison Burns (Quit, The Enablers), and Bobby Brown (The Enablers), Ship Thieves crank out killer songs with what feels like an effortless ease. Whether it's in-your-face ragers like 'Race To Oblivion' or '(I Don't Wanna) Face The Dog' or more melancholy-laced tunes like 'Ghost Town' and 'He Lost His Head', they make it look easy. Elsewhere on the album, 'Tangled Net' packs a drive that feels unstoppable and waltzes right over everything in sight, while 'Virulent Man' could even be described as poppy if you look at it sideways and squint a little.
"I wanted all the songs to work together and paint a picture, with different scenes, and different lives moving through them. I was hoping that by using multiple viewpoints to write from, it would help to build a more concise picture," said Wollard about the new album. And while 'Irruption' definitely shows different aspects of the band - more so than ever before- it is more a picture with different shades of the same two or three colours, rather than an explosion of a whole range of bright colours. Nobody ever judged a painting on the number colours being used though, it's about what it makes you feel. And in that sense, 'Irruption' is a complete knockout.   
Track listing:
The Embers of Enlightenment
Race To Oblivion
Ghost Town
Tangled Net
Hercules Stomp
Virulent Man
Access Denied
(I Don't Wanna) Face The Dog
He Lost His Head
Lurking Strain