Album Reviews
In The Parlance Of Our Times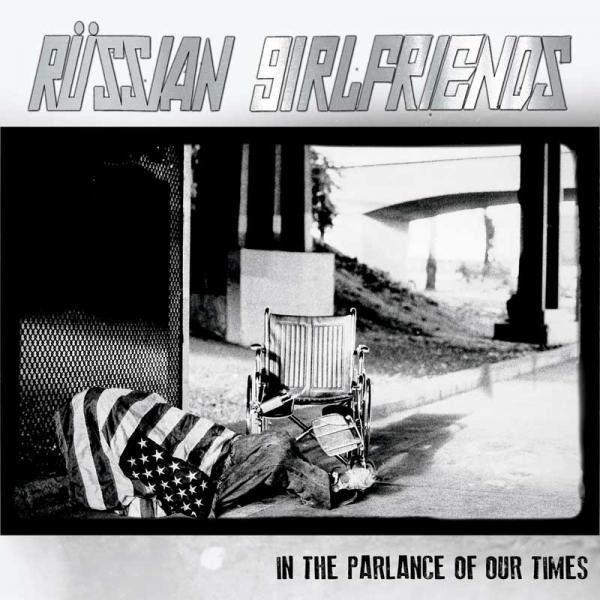 on
Thursday, July 18, 2019 - 08:06
- by Tom Dumarey
On their new album, Albuquerque punks Russian Girlfriends absolutely destroy everything in sight. 'In The Parlance Of Our Times' comes with a dozen songs worth of blistering punk rock, hardcore energy and enough rock n roll swagger to rival The Bronx.
They get right down to it with opener 'Coke,' which bundles frenetic riffage, pummeling drums and the kind of screamed vocals that demand attention into one monster of a song. 'Coke' then seamlessly segues into 'Angry Bong Rips', which is where the band introduce their rock 'n roll strut. And from there on, they keep on strutting with the poppier 'The Day We Put The Dog Down' and 'Redfield, which is highly melodic and then transforms into mosh heaven about halfway through.
The album's second half may not be quite as strong as the first half. Not that there are any bad songs to be found, but simply because the first half is über-strong. 'Obsidian' and 'Jeremy's Last Stand' are two more standouts though and help make 'In The Parlance Of Our Times' one absolutely kickass, shred-happy rager of an album.
Track listing:
Coke
Angry Bong Rips
The Day We Put The Dog Down
Redfield
Antidote
Pride Parade
White Guilt White Heat
Mark Knopfler Is My Moral Compass
Obsidian
LBC
Jeremy's Last Stand
Babylon is for Lovers