Album Reviews
Do You Wanna Go To Tijuana?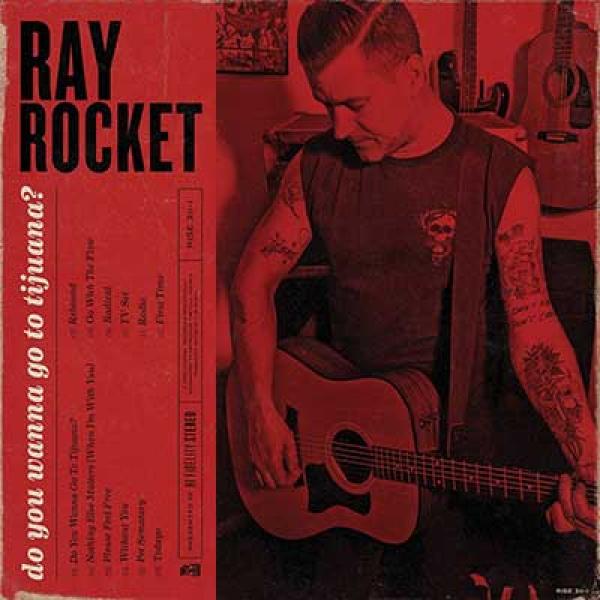 on
Sunday, April 10, 2016 - 11:11
Ray Rocket. Could be the name of a sex toy, but it's in fact the alter ego of Teenage Bottlerocket's Ray Carlisle, who has just released a new solo album. "Do You Wanna Go To Tijuana?" comes with ten acoustic versions of Teenage Bottlerocket songs, a cover of the Ramones classic "Pet Semetary" and two previously unreleased tracks, the title song and "Please Feel Free".
While I'm usually not that big on punkrockers going acoustic (more often than not, it just doesn't sound as good), Ray takes away all my doubts right from the get-go with the beautifully arranged title track. And it's not just the one song… they all sound amazing with a sprinkling of piano here, handclaps there and synth sounds in all the right places without things getting too cheesy. Just little things that make this so much fun to listen to.
Along the way, Ray revisits most of Teenage Bottlerocket's albums like 2012's "Freak Out!" ("Go With The Flow", "Radical"), 2009's "They Came From The Shadows" ("Without You", "Todayo") and 2005's "Total" (Rebound", "Radio"). Also on here are a couple of tracks from last year's "Tales From Wyoming, including "Nothing Else Matters (When I'm With You" and "First Time", the latter of which is the very last song Ray's brother Brandon ever recorded drums on before he passed away.
Do yourself a favor and pick this one up. Not only is it fun to experience these songs in a way you've never heard them before, these versions are also more than good enough to be their own thing.