Album Reviews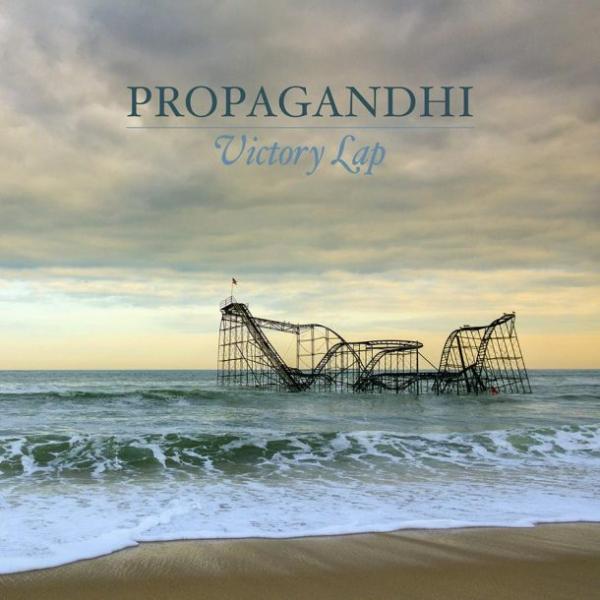 on
Monday, October 23, 2017 - 19:20
- by Nate Hennon
In a time when one can find themselves exhausted by political debates, climate change, national isolation, human rights violations and global upheaval of progress, new music from Propaganghi has never been more welcome. Hanna's voice, both his vocal chords and his thought leadership, is highly contextual for modern times and delivers tenfold on their latest, "Victory Lap."
In the past, I was never a big supporter of Propagandhi. Maybe it was my love of ska or my aversion to any political challenge in the 90's. Either way, I never connected with these Canadian "punks." However, in 2013 Fat Wreck Chords released a 20-year anniversary reissue of their debut album "How to Clean Everything." Maybe it was because I was more worldly, older or moved past my 'checkered past,' but this record resonated with me. Since then I began to dig into their discography, slowly.
Through my slow and steady research, I have found Propagandhi's music and lyrics challenging. In my younger days, music was something I used as pure entertainment. Either as a quick 'pick-me-up' or just something to play in the background while I did mundane tasks, "Victory Lap" is not this type of record. From mentions of roadside bombs in Kandahar and Ayn Rand's Invisible Hand in the title track to Quang Duc's unscarred heart in "Cop Just Out Of Frame," Propagandhi demands you pay attention.
As much as Propagandhi's brand of metallic riffage and speedy, melodic drums is challenging for the casual ear, I found myself needing an engaged mind and a reference guide to keep up with Hanna. A dozen listens may not be enough to fully understand the layers of commentary, message, and musicality, but I will try.
Because Propagandhi has not written a 'pop song' in quite some time; it is hard to say what audience, other than the Propagandhi loyalist, "Victory Lap" is seeking. But because of our modern times, I think "Victory Lap" should be embraced as an essential opinion piece for the mainstream left to absorb. This is not a punk record with an agenda, nor is it a metal record demanding you punch a wall. "Victory Lap" is a Propagandhi for 2017. Any other year it may get lost in the shuffle or completely ignored, but these Canadians are uncompromising and beloved for their convictions.
Track listing:
Victory Lap
Comply/ Resist
Cop Just Out of Frame
When All Your Fears Collide
Letters to a Young Anus
Lower Order (A Good Laugh)
Failed Imagineer
Call Before You Dig
Nigredo
In Flagrante Delicto
Tartuffe
Adventures in Zoochosis