Album Reviews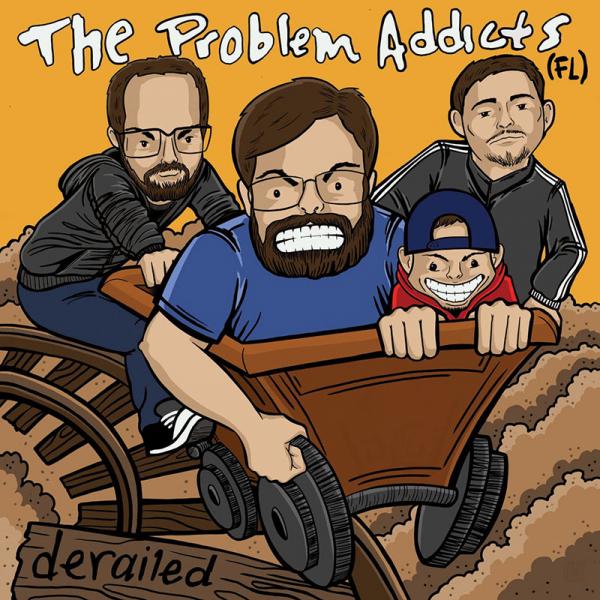 on
Sunday, September 16, 2018 - 15:17
- by Tom Dumarey
The ProblemAddictsfl, a pop-punk band from Florida whose space bar apparently didn't work while coming up with a name, have released their debut EP. 'Derailed' comes with six songs worth of primo pop-punk songs that tap from the same vein as the almighty Descendents and early Blink. And on 'Firestarters,' they even made me think of Junction 18 if anyone remembers those guys.
It's not exactly novel stuff and the cover art might not look like much, but I'll be damned if songs like opener 'Jake Rambles' and 'Lack Of Trying' don't brighten your day even the slightest.
'Derailed' is out now via A Jam Records, a new-ish label out of Miami run by by musicians Joe Koontz (co-founder/guitarist of Against All Authority) and Dave Santos (Guajiro).
Track listing:
Jake Rambles
Firestarters
Lack Of Trying
One Trick Pony
Working Class Clowns
Distance