Album Reviews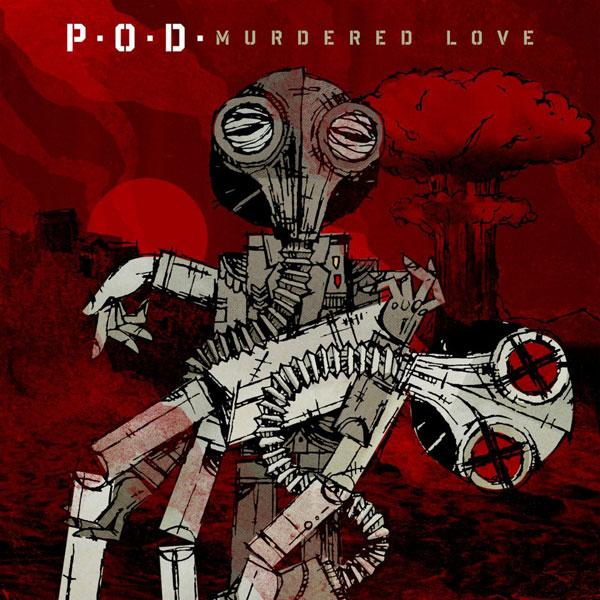 on
Wednesday, August 8, 2012 - 20:58
I've always liked Razor & Tie as a record label because they give a lot of up and coming bands a chance. In a time where record labels like to play it safe, it's something to be admired. But it's also the label where some bands come to die. Which brings me to P.O.D…. remember them? They once ruled the nu-metal filled airwaves with hit songs like "Youth Of The Nation" and "Alive" and then just faded away with "When Angels & Serpents Dance" as the ultimate low. They took a break after that during which lead singer Sonny Sandoval helped start the Whosoever movement, a group (including Brian "Head" Welch and Lacey from Flyleaf) that go across the country sharing the Gospel message.
They're ready to give it another try now with "Murdered Love". Opener "Eyez" starts things off… it's loud, aggressive, in your face and comes with guest vocals by Hatebreed's Jamey Jasta. The title track is up next and it's another vintage P.O.D. barnburner with Sandoval's typical vocal stylings over swirling guitars and a solid rhythm section. I had to admit that even though their sound is kind of dated, they were off to a pretty good start.
But then in comes "West Coast Rock Steady", an attempt at a  hiphop song with Cypress Hill's Sen Dog (remember them? This is like an episode of 'where are they now?'). It's pretty bad but it does make a good transition to the toe-curling ballad "Beautiful"… not a Christina Aguilera cover but it could've just as well been one. I pretty much gave up on these Christian reggae rockers right there and then to be honest.
If you are one of the few people out there who can say they still enjoy their Limp Bizkit albums and not make that statement in an ironic fashion, this might be for you. I'm left thinking that it's about time for Payable On Death to cash in that check and call it a day.