Album Reviews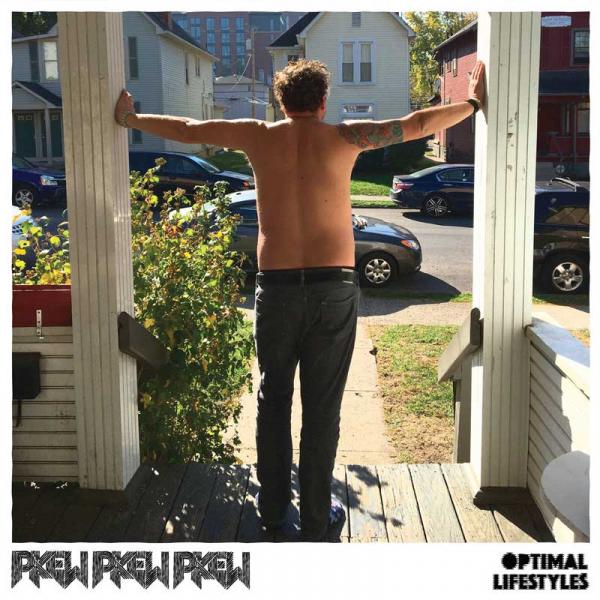 on
Monday, March 4, 2019 - 07:55
- by Tom Dumarey
How do you follow up an already excellent debut? Simple... make it even better. Toronto pop punks Pkew Pkew Pkew prove that it can be done on 'Optimal Lifestyles,' their new album which shines brightly throughout a whopping 15 tracks. Whereas they went full throttle pretty much the entire time it took to barrel through their debut, they take their foot off the gas this time around. Not a lot, mind you. But just enough to make the melodies shine even more.
Don't know what the hell I'm talking about? Check out 'Point Break,' which gets bonus points just for sharing its name with one of my favorite 90s movies. About five seconds in, you will have your fist pumping in the air. Later on they whip out a completely badass sax solo before launching into the kind of chorus that makes you want to scream your head off. Next up is 'Drinking Days,' which sounds like the day after the party. Still poppy, but speckled with melancholy. Plus it packs one of the album's best choruses. '65 Nickels' is another winner. But so is 'The Polynesian'. And 'Skate 2'.
There's something good to be said about every single song on 'Optimal Lifestyles'. The album is incredibly consistent in terms of quality, while packing plenty of variety along with tons of singalong action, classic rock guitar licks and an incredible drive. Can't wait to hear these tunes in a live setting!
Track listing:
Still Hangin' Out After All These Years
I Don't Matter At All    
Point Break
Drinkin' Days
65 Nickels    
The Polynesian
Skate 2
Passed Out
I'm Not Getting Through To You
Mt. Alb
The Pit
Everything's The Same
I Wanna See A Wolf
Adult Party
Thirsty and Humble