Album Reviews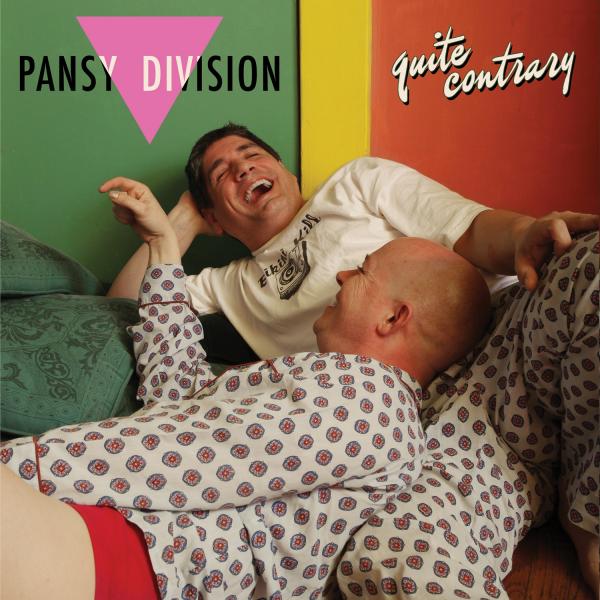 on
Sunday, October 2, 2016 - 10:58
To celebrate the band's 25th anniversary, queercore pioneers Pansy Division have treated us to a new album. "Quite Contrary" is the follow-up to 2009's "That's So Gay" and on it they do what they do best. Which is writing songs that can be found on the cross-section of punk and pop. With one difference though. Whereas in the past they tended to focus on the more graphic aspects of gay sex, this time around the lyrics center around growing older ("(Is This What It's Like) Getting Old") and settling down with one man and leaving their more promiscuous days behind them ("Love Came Along"). But they will just as well get political on "Blame The Bible".
"Quite Contrary" is filled with catchy songs like opening track "He's Trouble", the unabashedly sweet "Kiss Me At Midnight (New Year's Eve)", the Pet Shop Boys cover of "It's A Sin" or the Social D-like "My Heart Aches For You".
Like a lot of their fellow Lookout labelmates, Pansy Division always had a knack for taking the same approach as the Ramones by beefing up 60ies girl group style melodies. It's a treat to see that hasn't changed. As a result, they ended up with an album that is a lot of fun to listen to while also bringing a message to the table that is still as topical as it was when they first started out.
Track listing:
He's Trouble
Love Came Along
You're on the Phone
Kiss Me at Midnight (New Year's Eve)
Halfway to Nowhere
Work on It, Babe
I'm the Friend
Blame the Bible
Mistakes
It's a Sin
My Heart Aches for You
(Is This What It's Like) Getting Old
Too Much to Ask
Something Beautiful