Album Reviews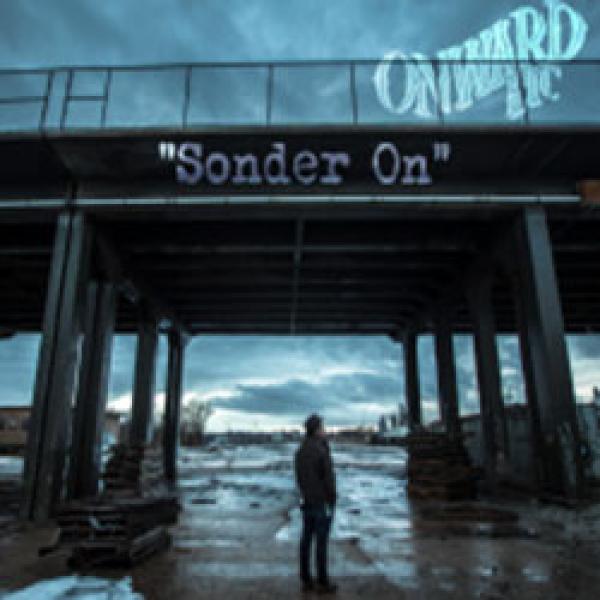 on
Wednesday, March 26, 2014 - 16:34
Onward, etc. started out as a project started by Rosco Wuestewald where he would connect with musicians all over the country. This allowed him to make each show a unique experience, simply depending on the fact where he played. Permanent members have been picked up along the way though, which makes Onward, etc. a trio nowadays that is rounded out with KC Olsen on violin and percussionist Tom Pearson. Together they've been touring their asses off, playing shows with Larry And His Flask, Flogging Molly and Dropkick Murphys to name just a few. Onward, etc. was recently picked up by DC Jam Records and they have just dropped "Sonder On", which turns out to be one hell of a fun album.
One thing the bands I mentioned earlier have in common, is that they all fly their punky folk flag proudly and that is no different with Onward, etc. And something all the songs on "Sonder On" have in common is passion. Put together that makes folky passion. Or passionate folk. While the first is more likely to be reserved for a porn flick called "Humping In The Hay", there's plenty of the second to be found on here. Songs like "Crazy Horse", "Dressed In Dandilions" and "Pass The Bottle" are upbeat, ridiculously catchy and just downright fun. But Onward etc. have no problem slowing things down for the beautiful and moving "Kings And Queens" and "The Steps Of Anna Rose". And then there's "Revolution", a song that sounds like something Against Me somehow never got round to recording.
The rich instrumentation that includes everything from guitar, banjo, trumpet, violin, percussion helps every single song shine and the fact that these guys have a knack for writing catchy hooks doesn't exactly hurt things either. Do yourself a favor… pick up "Sonder On" along with some beers and enjoy the hell out of it. Or better yet, go check them out live.