Album Reviews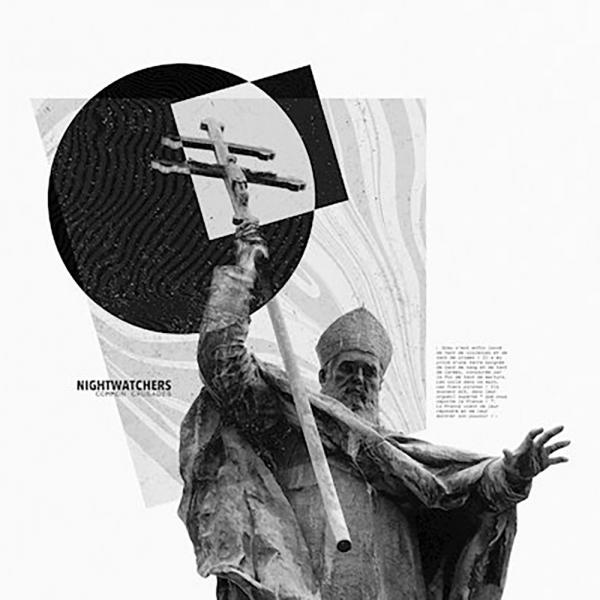 on
Sunday, October 17, 2021 - 10:05
On their sophomore release, 'Common Crusades,' French political punk rockers Nightwatchers address institutional racism and Islamophobia in modern-day France. They do so with lyrics that are all based on speeches and writings made by individuals who exploited occupied territories during France's colonial era, as well as speeches and writings of present-day politicians.
Thematically, the new album sees the band heading further down the path they started on with 2019's debut album 'Le Paix Ou Le Sable'. That one raised awareness of France's violent past in overseas colonies, while 'Common Crusades' casts a light on the aftermath of such conflicts, highlighting how colonial ideas, strongly characterized by racism and Islamophobia, still affect political decision-making in the country.
Sounds a bit heavy? Don't worry, they have wrapped this difficult subject matter in ten kickass melodic punk tracks that have a post-punk undercurrent flowing through them, kinda reminding me of Mind Spiders' debut album. There really is zero fat on this album. It's all trimmed down perfectly. Nightwatchers are punchy when they need to be, atmospheric when the song asks for it and it's all flawlessly executed.
Common Crusades track list:
For the Sake of the People and the Nation    
The White Fathers    
No Matter Who "Osei Kofi Tutu I" Is    
1905 & The Muslim Exception    
A Not-so-Secular State Culturalism    
The Phantom Menace    
G. Kepel President Whisperer    
Dismissed    
Their Turn Trying to Rule the World    
Just a Matter of Time