Album Reviews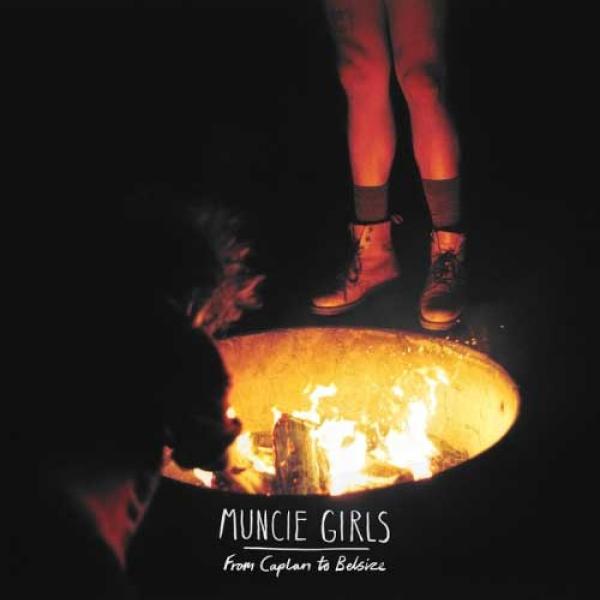 on
Monday, February 29, 2016 - 18:56
After releasing a bunch of EPs and splits, Exeter's Muncie Girls are finally ready to unveil their highly anticipated debut album. "From Caplan To Belsize" (a reference to Sylvia Plath's "The Bell Jar) will be out via Uncle-M (Europe), Specialist Subject Records (UK) and Animal Style Records (US). Is it worth the buzz? Hell yeah!
The opening combo that is "Learn In School" and "Gone With The Wind" should win you over right away, perfectly bridging the gap between pop-punk and indie rock. Think Chumped or Cayetana with a charming English accent to boot. Or listen to "Respect" and picture a punkier version of Letters To Cleo. And then there's "Balloon", which starts off a little slower before building up to one of the best finales this album has to offer. And that's saying something when an album has as much to offer as this one.
Halfway you'll run into "Social Side", a mellower song with a distinctly 80ies sounding guitar line. It does a good job of breaking the album up a bit before the band goes at it again with "Gas Mark 4" and "I Don't Wanna Talk About It", two more album highlights. And that cover of the Ramones' "Pet Cemetary" at the end? Excellent way to wave you off.
One of the best things about Muncie Girls, is vocalist/bassist Lande Hekt. Whether she's singing about the problems that come with young adulthood or lashing out at the current political climate, she always sounds 100% disarming and warm. Meanwhile her bandmates provide solid riffs and the kind of rhythms that make you nod along pretty much instantly. Together, the three of them made what could very well turn out to be one of my favorite albums of the year.