Album Reviews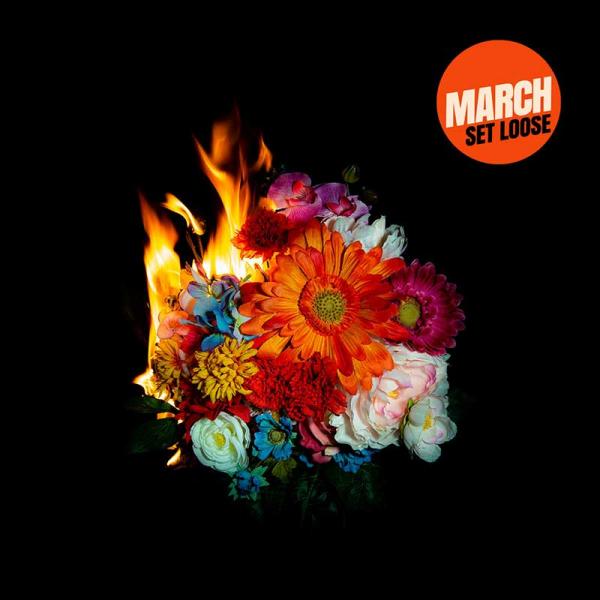 on
Sunday, March 22, 2020 - 16:18
- by Tom Dumarey
It takes March all of 14 seconds to get loud. And once they get going, they don't stop until the final notes of closing track 'The Surface' ring out. In between those two moments, this Dutch band does everything you have come to expect from them based on their 2016 debut album, 'Stay Put'. And then some.
Cuts like opening track 'On High Heat' and previously released single 'Fear Of Roses' sound instantly familiar. Not in the least thanks to the gritty as hell vocals of Fleur van Zuilen who still sounds like a dead ringer for Brody Dalle fronting The Bronx. It's raw and loud hardcore punk with tons of rock 'n roll swagger. But that's not all they do on 'Set Loose'.
I don't know how much the arrival of new guitarist Hermance van Dijk has to do with it or if it's simply a natural evolution, but 'Set Loose' finds March sounding bolder and bigger than ever. They still dish out pissed off punk anthems like it's no one's business, but they also aren't afraid to expand their sound this time around. The slowly smoldering 'She's A Hurricane' finds the band reaching grunge-y levels of epicness while 'Start Again' comes pretty damn close to sounding poppy. And even after listening to the album multiple times, 'The Surface' still sounds a little out of place. But there is no denying that it is a solid song that rounds a pretty much flawless and kickass album.  
Track listing:
On High Heat
Challenger    
Born A Snake    
Already Gone    
Fear Of Roses    
She's A Hurricane    
Nothing Ever Really Dies
Start Again    
Evil Kicks    
Reaper's Delight    
The Surface