Album Reviews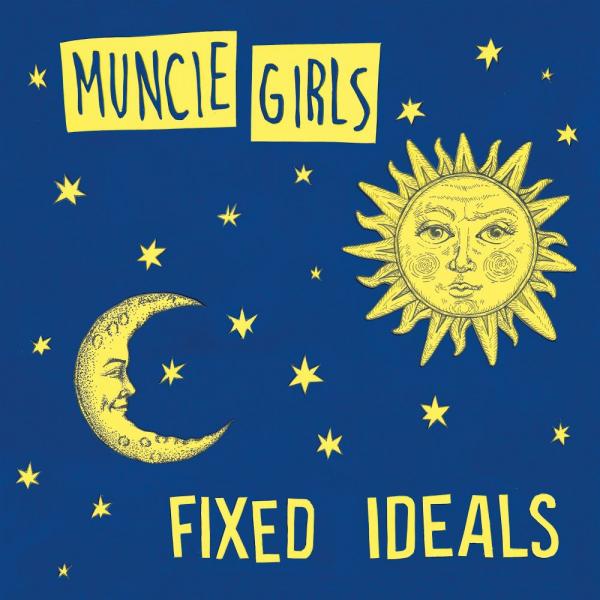 on
Sunday, September 2, 2018 - 20:00
- by Tom Dumarey
Following up on 2016's 'From Caplan To Belsize', Exeter indie punks Muncie Girls are back with a new album. 'Fixed Ideals' comes with thirteen new songs that explore themes like sexism, relationships and mental health. Not that we recently had a shortage in songs that deal with that subject matter, but hey… there's always room for more. I mean, we have to be inclusive.
All joking aside, I can think of few lyricists out there who manage to be eloquent, humorous and scathing all at once in much the same way as vocalist/bassist Lande Hekt. Her lyrics mix the personal with the political in a very honest way that is nothing but appealing.
On opening track 'Jeremy' and 'High', Hekt kicks her absent right-wing father's ass while later on the album, she addresses the importance of mental health on songs like 'Clinic' and sets out to make you rethink your relationship with alcohol in 'Falling Down'. Meanwhile, guitarist Dean McMullen always finds the right riff to help accentuate Hekt's message while drummer Luke Ellis hammers the whole thing home with short and sudden bursts of double-kick precision.
Compared to 'From Caplan To Belsize', 'Fixed Ideals' is a lot smoother around the edges. Which is better because it shows off the band's knack for a good hook, but at the same time it's something of a shame. Because by getting rid of those sharper edges, there is a sense of sameness setting in after the album's first half. Don't get me wrong, there is a lot to enjoy on 'Fixed Ideals', but some more fooling around with different dynamics or more… well, bubbly pop songs like 'Bubble Bath' would go a long way of turning a strong album into an excellent album.
Track listing:
Jeremy
Picture of Health
High
Clinic
Falling Down
Isn't Life Funny
Bubble Bath
Fig Tree
Locked Up
In Between Bands
Laugh Again
Hangovers
Family of Four