Album Reviews
1994-1998 : The Complete Collection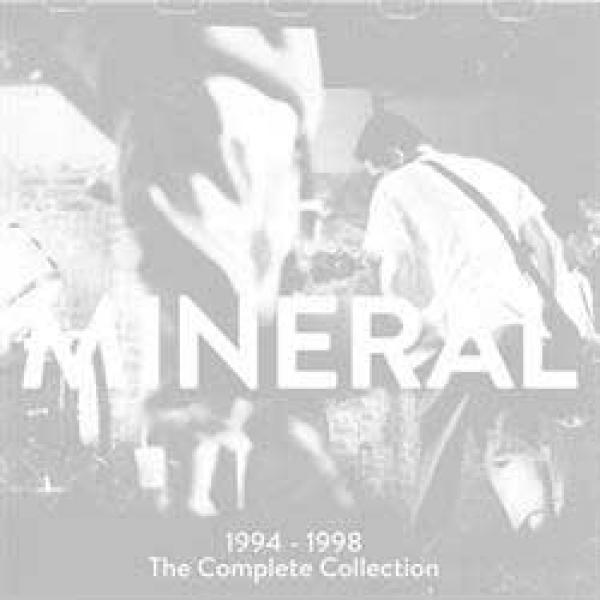 on
Wednesday, December 3, 2014 - 20:28
A mineral is a naturally occurring substance that is solid and inorganic representable by a chemical formula, usually abiogenic, and has an ordered atomic structure. It is also the name of a band from Austin that changed emo as we knew it through 1996's "The Power Of Failing" and 1998's "EndSerenading". They recently reunited and thanks to Arena Rock Recording Co and Xtra Mile Recordings, both albums have been remastered and linked together in what has been dubbed "The Complete Collection".
Along with the remastered originals, we get some bonus material here in the form of the previously unreleased cut "Sadder Star" along with alternate takes on "Five, Eight And Ten", "Parking Lot", "If I Could" and "Gloria" for "The Power Of Failing". And following the entire "EndSerenading" album, we get five bonus songs in the form of "Rubber Legs", "February", "M.D.", "Love My Way" and "Crazy", all of which have previously only been available on rare releases.
Please do yourself a favor and pick this one up so you can see just why these guys had such an impact on the scene back then and why they are still so revered to this day!