Album Reviews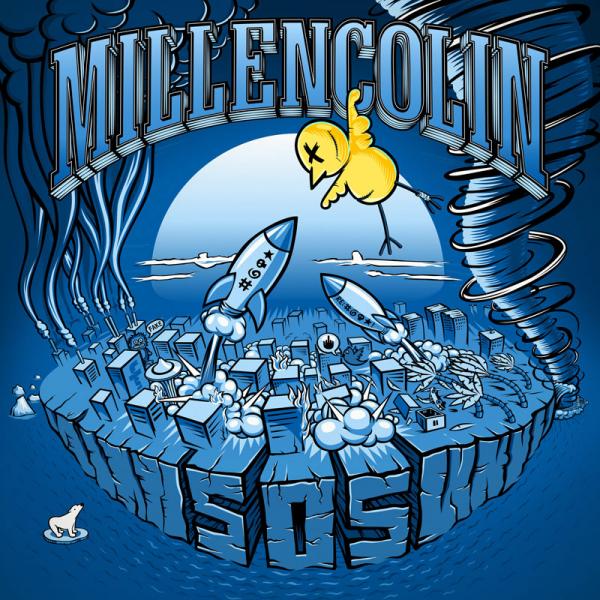 on
Saturday, February 16, 2019 - 23:22
- by Tom Dumarey
Millencolin first burst onto the scene in the early 90ies with killer albums like 'Life On A Plate' and 'For Monkeys'. These Swedish skatepunks not only played at Lightning-fast speeds, they jacked up their song with big bright hooks and catchy choruses. To say they had the formula down pat right from the start, is a bit of an understatement. In more recent years, they traded in some of that speed for a poppier sound. Not bad, just different. And maybe a little less memorable.
Which is why it's extra cool to see them reach back to a more shred-happy sound on 'SOS,' their ninth full-length. Cuts like the title track and 'Nothing' are absolute ragers that show that almost three decades in, these guys still have what it takes. Equally memorable are some of the poppier cuts on here like 'Sour Days', the very Bad Religion-like 'Trumpets & Poutine' and 'Dramatic Planet,' which hits all the sweet spots at once.
'SOS' may not be the best or most original album we will be listening to this year, but it's another solid addition to Millencolin's already impressive back catalog that is sure to please all the longtime fans while also offering plenty to draw in some new ones.
Track listing:
SOS
For Yesterday
Nothing
Sour Days
Yanny & Laurel
Reach You
Do You Want War
Trumpets & Poutine
Let It Be
Dramatic Planet
Caveman's Land
Carry On